CIA whistleblower Jeffrey Sterling not receiving lifesaving healthcare in prison (VIDEO)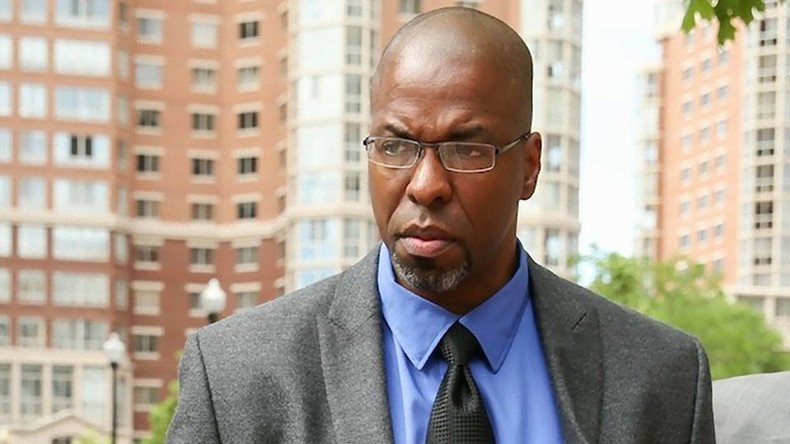 CIA whistleblower Jeffrey Sterling is serving a three-and-a-half year prison sentence after being convicted under the Espionage Act. But that may amount to a death sentence, as officials refuse to treat his severe heart condition, his wife tells RT.
Sterling's wife is worried that he effectively received the death penalty when he was sent to the Englewood Correctional Institution.
Holly Sterling says Jeffrey has been showing troubling symptoms like shortness of breath, chest pain and profuse sweating. However, Holly told RT that all efforts to get Jeffrey to see a doctor have been thwarted by the prison.
In the past, Jeffrey has suffered from atrial fibrillation, or afib, which is a quivering or irregular heartbeat that can have dire consequences from heart complications. With his current symptoms, Holly fears for the worst saying, "That could potentially be cardiac arrest."
READ MORE: CIA leaker Jeffrey Sterling sentenced to 3.5 years in prison for Espionage Act violations

In August, the attending physician at Englewood put in a request for Jeffrey to be seen by an outside specialist. At the time, this seemed to be a step in the right direction. However, Holly tells RT nothing ever materialized.
"They had a date that he was supposed to go see a cardiac specialist outside in the community. Jeffrey informed me this week that that date has come and past, and he is still sitting there with no medical attention."
Now Jeffrey is forced to escalate his complaints to a higher level. Holly is not confident that the prison will respond to those either. She wrote a letter to the warden on Jeffrey's behalf, but the response was "curt and short email back that was full of gross inaccuracies."
In an interview with RT in June, she said the letter "denied that he had any kind of history of cardiac issues which was completely untrue because upon entry, he was supposed to get a baseline EKG which they never did do."
In addition, Holly claims that Jeffrey was hospitalized for his afib condition for several days in 1999. In her June interview, Holly said that the symptoms that landed Jeffrey in the hospital were the same ones being ignored by the correctional facility.
This has been an ongoing problem for Jeffrey since June.
"On the 21st of June," Holly said, "he went to the medics and he presented with the same signs of potential cardiac distress and they subsequently did nothing for him."
She described that he received an EKG test that was inconclusive. Jeffrey was supposed to have a blood test, but claims it was never administered.
Jeffrey has served a little over a year of his three-and-a-half years sentence after he was found guilty of nine felony counts related to a leak of classified information about the CIA targeting Iran's civilian nuclear program to a New York Times journalist.
The reporter, James Risen, refused to identify his sources, and Holly maintains her husband's innocence saying, "Special Agent Ashley Hunt on cross-examine stated that fact, that there was absolutely no email records, no phone call records; no one had witnessed the two being together exchanging classified information."
Instead, she believes his incarceration is due to politics within the CIA that may be race related. Jeffrey filed a racial discrimination lawsuit against the CIA in 2000, but the issue was squashed in 2005 when, "the government invoked state secrecy privilege stating that he could not have his day in court because it would be too detrimental and they would have to expose state secrets for Jeffrey to prove he had been discriminated against."
However, the 2015 case against Jeffrey used much of what the CIA considered too detrimental to reveal during the racial discrimination case.
Holly believes that is why Jeffrey is in prison, but she does not necessarily believe that is why he is being refused potentially lifesaving medical treatment. Rather, she believes it is due to the systemic problems facing prison inmates.
She told RT, "No one really obtains the proper medical care and treatment that they are entitled to once they are incarcerated."
"I'm afraid my husband might die," she said.
You can share this story on social media: