Inflation nation: Healthcare, housing costs on the rise as anticipated Fed interest rate hike nears
Published time: 16 Sep, 2016 23:21
Edited time: 18 Sep, 2016 13:50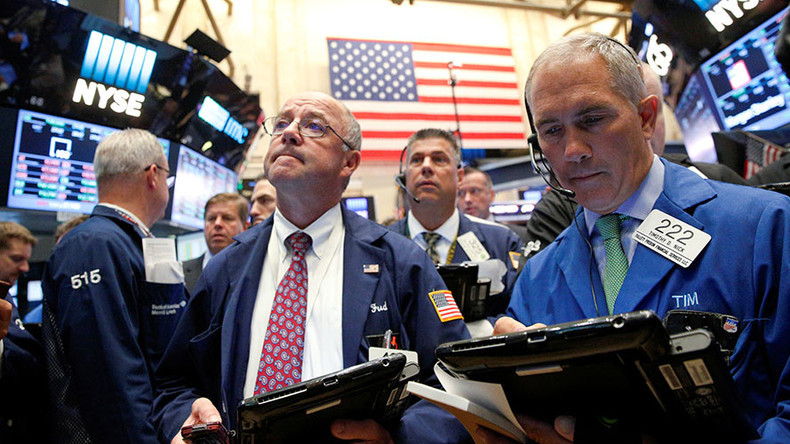 If August felt like a tough month, you're not alone. Rapid inflation marked a 32-year high in healthcare costs, as well as an uptick in rent prices. The Federal Reserve has the option to increase interest rates, but will it help consumers?
In the US, the cost of living often correlates with gas prices. Typically, when gas prices are low, it's cheaper to ship products, and the prices of those products should reflect the decreased shipping costs.
However, that's not always what happens. Despite August's decreased gas prices, the consumer price index rose 0.2 percent, according to a news release from the Labor Department.
The report, released Friday, had some good news, such as the fact that the prices of food have not risen in the past year. This is a first for the nation's economy since February 2010. However, the bad news is that staying alive is getting more expensive.
Healthcare costs increased by 1 percent last month, with costs of hospital services going up 1.7 percent and prescription medicine prices increasing 1.3 percent. Some economists are blaming Obamacare for the uptick, claiming that the new insurance policy holders are gumming up the system.
"The bulk of the increase was among the population with preexisting conditions, which has significantly boosted costs for all," Jay Morelock, an economist at FTN Financial in New York, told Reuters.
The cost of keeping a roof over your head went up by 0.3 percent as well, consistent with monthly increases going back to April. While there is no explanation on this one, the housing crisis impacting many metropolitan cities could be correlated.
This puts the Federal Reserve in a strange position. While costs in some sectors increase, the Fed usually waits for acceleration in persistently low inflation rates before they increase interest rates.
Conventional wisdom dictates that increasing interest rates is good for people who can save money, as it will make more money for them.
The US central bank increased interest rates at the end of 2015, and economists are expecting a further increase by December, according to Reuters. In addition, economists are predicting more increases in the core personal consumption expenditures (PCE) price index.
While that may sound like a bad thing, it could be a sign of a healthy economy.
Torsten Slok, chief international economist at Deutsche Bank Securities in New York, told Reuters: "With the economy near full employment and more and more signs of higher wage and unit labor cost inflation, the risks are rising that it will be PCE moving up to CPI," meaning that the PCE could reach the level of the consumer price index, which is typically higher as it does not factor in gas or energy costs.
What this means for the Federal Reserve is that they may not be able to continue their habits of slow, gentle interest rate increases.
"In that case, the Fed will no longer have the luxury of being slow, gradual and cautious," Slok said.