House urges Obama not to pardon Snowden, claims he is 'not a whistleblower'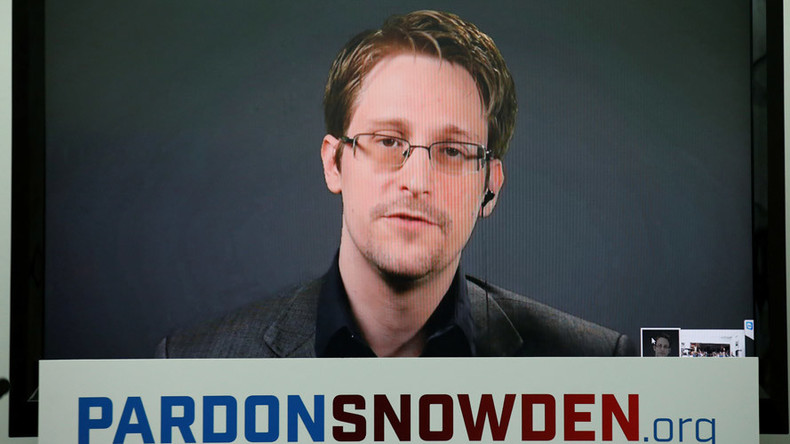 US lawmakers intend to shoot down any hope for pardoning Edward Snowden, claiming that the former NSA contractor is a criminal, not a whistleblower. This comes as prominent human rights organizations launched a campaign to have him pardoned.
A letter to President Barack Obama from the House of Representative's Permanent Select Committee on Intelligence claims that Snowden "perpetrated the largest and most damaging public disclosure of classified information in our nation's history," and deemed him unworthy of the presidential pardon that groups like the American Civil Liberties Union (ACLU) believe he deserves.
The lawmakers claimed that Snowden's defense that he released over 1.5 million files exposing unlawful programs doesn't hold water because Snowden did not "avail himself of the many lawful avenues to express legal, moral, or ethical qualms with US intelligence activities."
The intelligence committee also berated Snowden for taking information to China and Russia when he fled the US. Referring to the two countries as "two regimes that routinely violate their citizens, privacy and civil liberties," it said that Obama should order that the whistleblower continue to spend his life in exile.
The intelligence committee jumped on Obama's 2013 comments that Snowden had not been "a patriot", saying, "Mr. Snowden is not a patriot. He is not a whistleblower. He is a criminal."
A campaign to pardon Snowden seemingly disagrees. In partnership with the ACLU, Amnesty International and Human Rights Watch, numerous journalists, actors and academics have teamed up to bring Snowden home.
Snowden has yet to personally request a pardon and doesn't plan to, either. In a video conference with reporters, he said "I love my country, I love my family, and I have dedicated my life to both of them."
He went on to say, "these risks, these burdens that I took on I knew were coming, and no one should be in this position to make these kinds of decisions. That is not the kind of place we are supposed to be, and it doesn't have to be. Of course, I look forward to coming home but I cannot support the persecution of those charged under an Espionage Act when they committed no espionage."
You can share this story on social media: