Hillary Clinton's new book branded 'most excellent toilet paper ever' as sales tank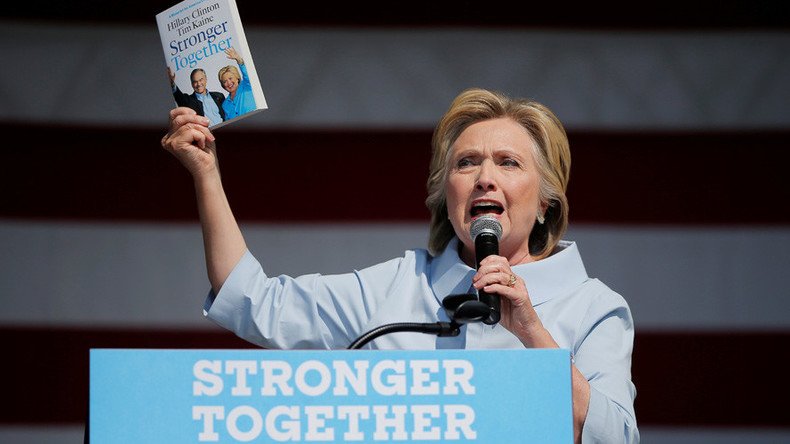 She's leading in the polls but US presidential candidate Hillary Clinton is floundering in the book charts as sales of her new tome tank and critics put the boot in.
Stronger Together, which the Democratic nominee wrote with her running mate Tim Kaine, sold fewer than 3,000 copies in its first week on sale, according to Nielsen BookScan.
This compares very poorly with Clinton's 2014 memoir Hard Choices, which sold more than 85,000 copies in its first week.
Even that book was considered a disappointment following Clinton's 2003 memoir Living History which focused on her years in the White House and shifted around 500,000 copies in its first seven days on sale.
The new book's cover describes the 250-page tome as 'A blueprint for America's future.' And the description says Stronger Together "presents [Clinton and Kaine's] agenda in full, relating stories from the American people and outlining the Clinton/Kaine campaign's plans on everything from apprenticeships to the Zika virus."
The book has an average Amazon score of 1.5 stars, with more than 80 percent of customers giving it a one star review.
One reviewer wrote: "I was pretty disappointed with this book. When the subject of the book is one of greatest criminals in American history I was really hoping for more."
Even many of the five-star reviews didn't have many positive things to say. One said the book is "The most excellent toilet paper ever!" Another said "I'd write a bad review but I don't want to die in a car crash or commit suicide by shooting myself in the head twice."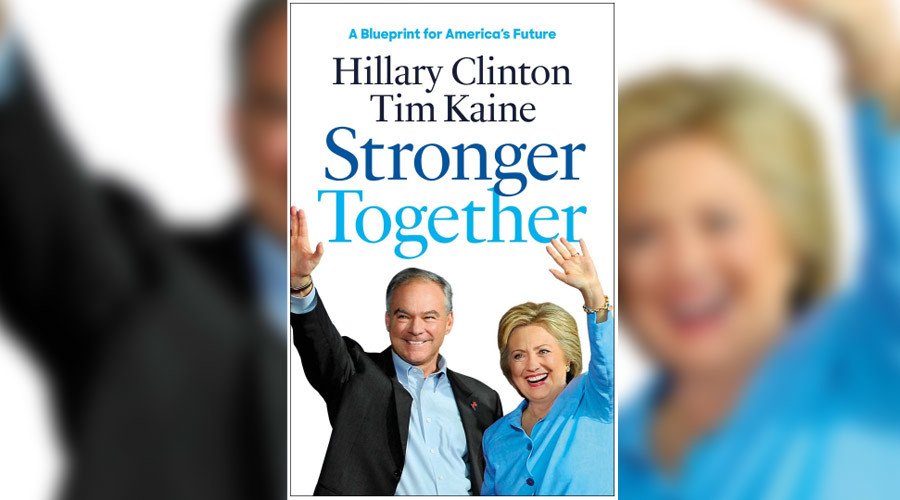 However there was some positive feedback, with some questioning the motives of those leaving negative reviews: "This is an excellent book & the only people giving it low ratings are people who dislike Hillary to begin with (Trump Supporters). If you have an open mind, this is well worth the read!"
Clinton's opponent Donald Trump published Crippled America: How to Make America Great Again in November 2015.
In May, The Daily Beast reported that the Trump campaign spent $55,055 worth of campaign donations to buy several thousand copies of the book.
The campaign told the website that the books were bought so they could be handed out to delegates at the Republican convention.
Clinton's campaign have said proceeds from sales of the book will go to charity.
You can share this story on social media: