Tesla 'pushing the envelope on safety' - driverless tech firm that cut ties with Musk's company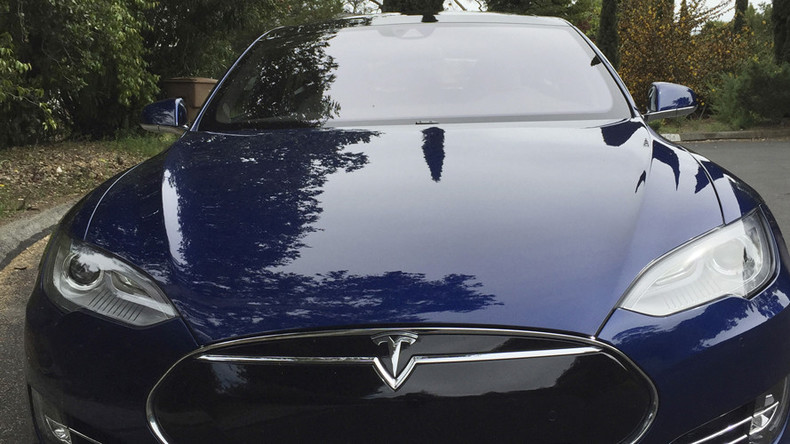 Technology company Mobileye is breaking ties with electric car giant Tesla Motors over what it says were false assurances. Tesla founder Elon Musk has found himself in hot water over a fatal crash in May caused by the company's driverless technology.
Mobileye is the Israel-based company behind advanced driver-assistance and collision-detection features being implemented in driverless technology.
Tesla was "pushing the envelope in terms of safety," it said on Wednesday. "It is not designed to cover all possible crash situations in a safe manner," chief technology officer Amnon Shashua told Reuters.
"No matter how you spin it, [Autopilot] is not designed for that. It is a driver assistance system and not a driverless system," he added.
The Autopilot feature in electric Tesla vehicles has been called into question by Mobileye for its stated ability to drive a vehicle completely unassisted. Tesla, however, maintains that it never promised the vehicles could drive themselves without any involvement from the driver.
Read more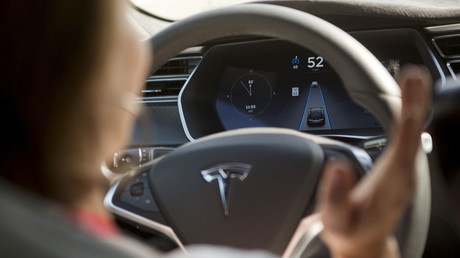 In July, the tech company severed ties with Tesla following a fatal accident in Florida, when a Tesla Model S collided with a road-sweeper truck, with the driverless tech failing to respond in time. The incident ended in a lawsuit filed by the family of the victim.
Following May's fatal crash, Autopilot began to receive negative press. Tesla issued a blogpost after the incident, explaining that "neither Autopilot nor the driver noticed the white side of the tractor trailer against a brightly lit sky, so the brake was not applied."
On Wednesday the company issued a statement explaining it has always emphasized that Autopilot's driverless technology was never intended for completely hands-off driving.
"Since the release of Autopilot, we've continuously educated customers on the use of the features, reminding them that they're responsible to keep their hands on the wheel and remain alert and present when using Autopilot," a spokeswoman said. "Drivers must be prepared to take control at all times."
Confusion may have arisen from numerous videos on YouTube depicting drivers being able to take their hands off for minutes at a time. This had led to Elon Musk expressing concern for the technology being used in such a careless way.
This didn't stop the public rift with Mobileye, however.
Now months after the case, Tesla announced on Sunday it was rehashing its driverless tech, upgrading the autopilot software to focus more on radar signals. Musk says that, were the coming changes present already, the May crash could "very likely" have been avoided.
But he warned that the upgrade won't bring "perfect safety" to driving.
Read more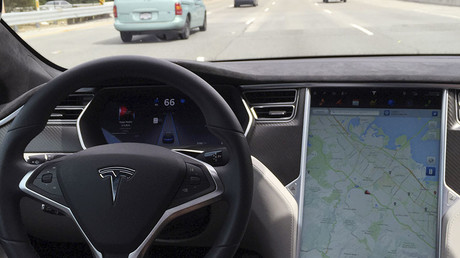 Musk told reporters on Sunday that the 8.0 software update will result in "a dramatic improvement in the safety of the system," but added "perfect safety is really an impossible goal."
"It's about improving the probability of safety. There won't ever be zero fatalities, there won't ever be zero injuries," he said.
The changes are expected to be rolled out in the next two weeks and delivered "over the air" to the semi-autonomous vehicles.
Tesla and Musk have also pointed out that, even with the May crash – the first known fatality involving Tesla's driverless tech – the Autopilot feature is still responsible for only one death in 130 million miles, compared to one every 60 million miles for human-driven vehicles.
Mobileye's Shashua, however, didn't budge on the belief that Tesla's seeming promises of safety, coupled with fatal accidents, could hurt the entire driverless tech industry in the long run. He explained the break from Tesla was a matter of preserving the "reputation" of Mobileye.
The company is currently providing collision-detection systems to 27 automakers, accounting for 70 percent of the existing market.