Kinder surprise: 5yo brings 30 packs of heroin to school in lunchbox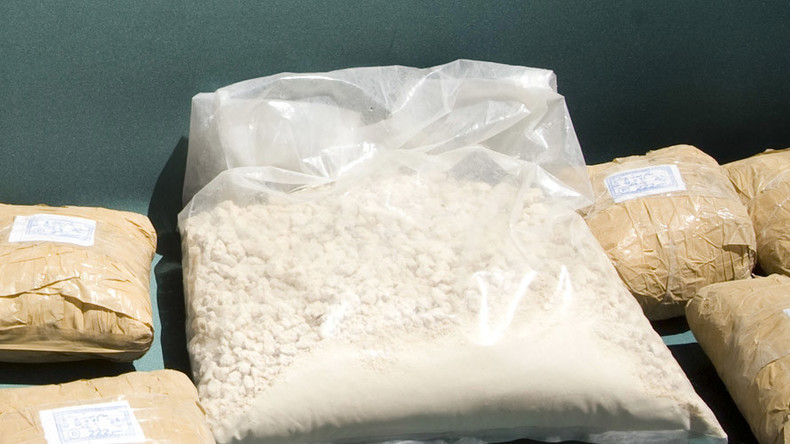 The contents of a child's lunchbox are usually quite predictable – something along the lines of a peanut butter and jelly sandwich, a piece of fruit, and a juice box. But one kindergartener shocked his teacher when he brought 30 packs of heroin to school.
It all began when the five-year-old boy, a student at the International Academy of Trenton in New Jersey, was playing with a white packet which his teacher thought was a candy wrapper.
The teacher asked the student to put the object away, but he soon pulled it out again. That's when the teacher confiscated it and quickly learned it was not a candy wrapper at all, The Trentonian newspaper reported.
Once she realized it was actually heroin the boy was playing with, she looked in his lunchbox and found an additional 29 packets of the drug.
The boy was then taken to Capital Health Medical Center, where he tested negative for the drug, police spokesman Lt. Stephen Varn said.
Detectives from the criminal bureau are now investigating how the boy came into possession of the drugs. No one has been charged in the case.
Varn declined to tell the newspaper whether the boy has been reunited with his parents or if he is in the custody of child welfare officials.
You can share this story on social media: