Muslim woman's blouse set on fire in New York City street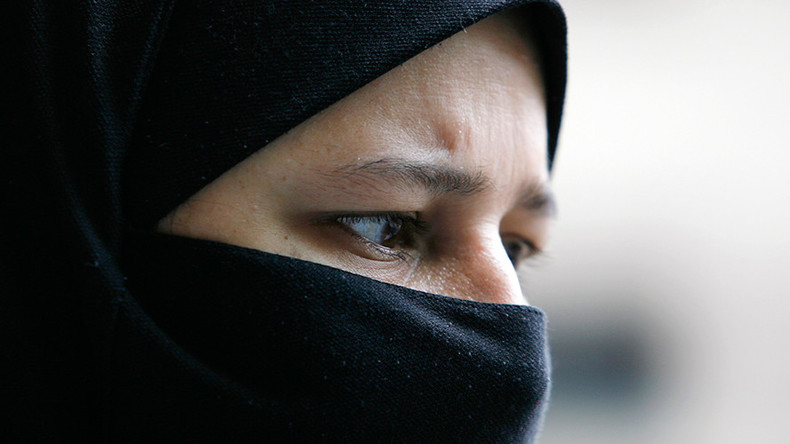 A 'traditionally-dressed' Muslim woman found her blouse set on fire by a man with a lighter in New York's midtown in a disturbing incident being investigated by New York City police as a possible hate crime.
Police said the Scottish tourist felt heat on her arm on Saturday night as she stood outside a Fifth Avenue luxury boutique in Manhattan. She noticed her blouse was on fire.
The woman, Nemariq Alhinai, patted out the fire and noticed a man standing nearby holding a lighter. The man then walked away.

"She saw [the suspect] pull a lighter away and walk away," a source told the New York Daily News who first reported the incident. "He doesn't say anything."
It is not clear what police meant by 'traditional dress' whether she wore a hijab, which covers the head, or an abaya, which covers everything but the face, or a burqa, which conceals the face, as well.
The New York Police Department hate crime task force is investigating the attack as something which falls within their department, and released a video of the man they suspect carried out the attack.
AP reported there have been arrests.
The New York chapter of the Council on American-Islamic Relations (CAIR) released a statement following the incident, calling on city officials to address attacks against Muslims across the city and nationwide.
"We are clearly seeing a spike in attacks on individual Muslims and Islamic institutions in New York and around the country, which should be of concern to all Americans," said Afaf Nasher, CAIR-NY's executive director. "It is time for the mayor and the NYPD to put forward the necessary resources to investigate and prevent these attacks on the Muslim community."
The incident makes it the third attack on Muslim women in New York just before the 15th Anniversary of the attack on the World Trade Center on 9-11.
In a separate attack, police said a New York City woman was arrested last Thursday after she assaulted two Muslim women pushing their children in strollers in Brooklyn.
The attacker, identified as Emirjeta Xhelili, an Albanian, reportedly punched one of the woman and attempted to remove her hijab while shouting, "get the f**k out of America" and "you don't belong here." Xhelili was charged by prosecutors with two counts of felony assault as a hate crime and two counts of acting in a manner injurious to a child.