Stunning September snowstorm brings blizzard to Yellowstone (PHOTOS, VIDEOS)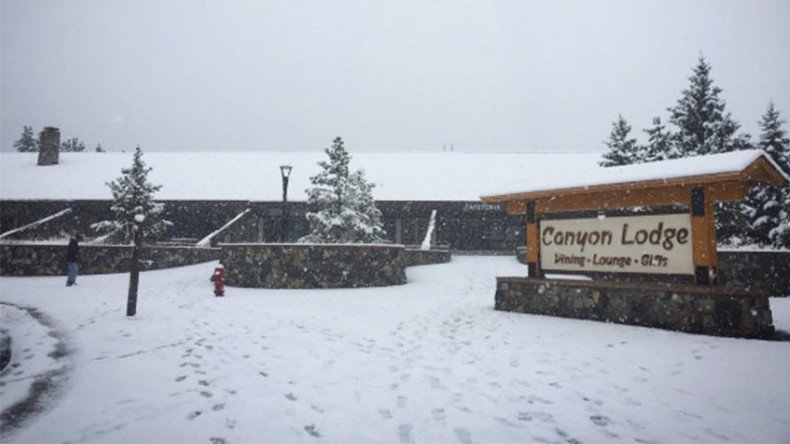 Christmas has come early at Yellowstone National Park after a surprise snowstorm granted visitors an unexpected opportunity to capture stunning photos of the blanketed national park.
Four to eight inches of snow were forecast to fall up until late Monday night with further snowfall also expected early Tuesday as temperatures dropped to 32 degrees Fahrenheit (0 degrees Celsius).
A recent study carried out by the Yellowstone Center for Resources noted that the annual amount of snowfall and number of days of snow cover at the park were declining significantly.
This is not the first time, however, the park has been hit by a freak snowstorm. In 2014 snow came even earlier to the region, sweeping across the park at the end of August.
September temperatures in Yellowstone - which extends into Wyoming, Idaho and Montana - usually range between 37 degrees Fahrenheit and 68 degrees Fahrenheit while the average total snowfall for the month is half an inch.
The unexpected wintry blast hasn't deterred snap-happy enthusiasts who braved the conditions to capture some spectacular photos of America's first national park.
Yellowstone's snowfall was also welcomed by firefighters who are tackling a wildfire that forced the closure of the park's south entrance on Monday.
You can share this story on social media: