Gulf states & Arab League condemn 'Sue the Saudis' 9/11 law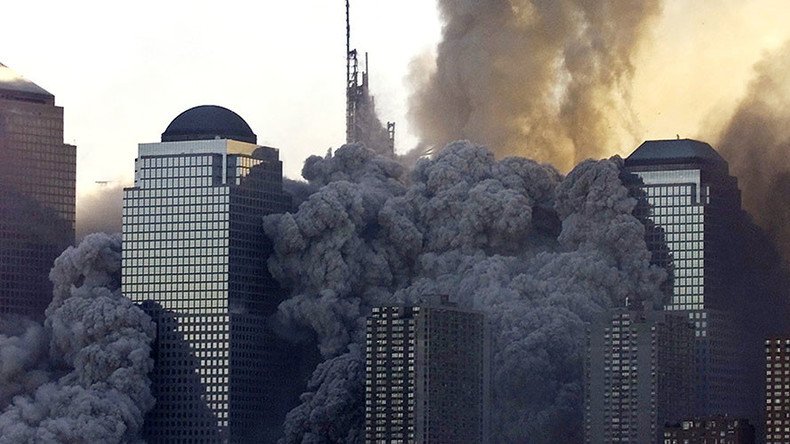 Six Gulf Arab countries have blasted the bill passed by the US Congress that would allow Americans to sue Saudi Arabia over the 9/11 attacks, calling it a dangerous precedent and attack on sovereignty. Their concerns were echoed by the Arab League.
The US House of Representatives unanimously passed the "Justice Against Sponsors of Terrorism Act" (JASTA) on Friday. A version of the bill had passed in the Senate in May, also without opposition.
The Federal Sovereign Immunities Act of 1976 had been used to shield Saudi Arabia from lawsuits over the September 11, 2001 terrorist attacks. JASTA creates an exception to FSIA, allowing US citizens to sue foreign countries for terrorism that kills Americans on US soil. Fifteen out of nineteen of the men that hijacked commercial airliners and used them as missiles to take down the World Trade Center and damage the Pentagon were Saudi subjects.
On Monday, the Saudi-led Gulf Cooperation Council expressed "deep concern" about the bill, with Secretary General Abdullatif al-Zayani calling it "contrary to the foundations and principles of relations between states and the principle of sovereign immunity enjoyed by states," AP reported.
Established in 1981, the GCC consists of Saudi Arabia, Bahrain, Kuwait, Oman, Qatar, and the United Arab Emirates.
In a separate statement, the government of Qatar said JASTA "violates international law, particularly the principle of sovereign equality between states," according to Reuters.
"Such laws will negatively affect the international efforts and international cooperation to combat terrorism," said the Emirates Foreign Minister, Sheikh Abdullah bin Zayed Al Nahyan, according to the state news agency WAM. Two of the 9/11 hijackers were Emirati.
Ahmed Aboul-Gheit, Secretary-General of the Arab League, said the bill contradicted "established norms of the international law," according to the Egyptian state news agency MENA.
The White House has said that President Barack Obama would veto the bill over concerns that it could open the US to similar lawsuits from other countries, but unanimous support for JASTA in both chambers means that Congress would easily be able to override it.
White House @PressSec just confirmed the President WILL VETO the bill that would allow terror victims to sue countries like Saudi Arabia.

— (@MKosinskiCNN) Sep 12 2016
You can share this story on social media: