'Recurrent' abuse uncovered in US Marine Corps as Muslim recruit's death ruled suicide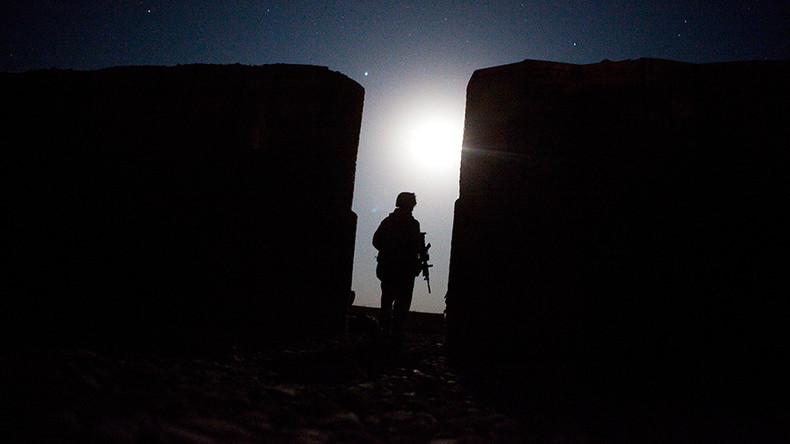 A Muslim Marine recruit threw himself off three stories to his death after an alleged assault and hazing by an instructor, the US Marine Corps has ruled. As many as 20 Marines are currently under investigation for "recurrent" physical and verbal abuse.
Recruit Raheel Siddiqui, 20, from Taylor, Michigan, died 11 days after arriving in Parris Island, South Carolina and joining Third Recruit Training Battalion. He succumbed to his injuries after falling out of the window during boot camp training on March 18.
On Thursday, the US Marine Corps revealed that Siddiqui's death was not accidental, but rather a suicide.
His death triggered ousters of a number of commanders and senior enlisted advisers as well as suspension of several instructors, but officially remained a mystery for nearly six months.
"Findings from the Siddiqui investigation conclude that Siddiqui's death was the result of suicide," a statement from the Marine Corps said.
The Washington Post cited Marine officials in reporting that Siddiqui indicated he wanted to commit suicide on March 13. However, after undergoing a mental health check-up he returned back to training, but before that he complained that he faced abuse by his drill instructors. His complaint was ignored.
On March 18, shortly before his death, Siddiqui reportedly complained of a sore throat to his instructor, but was still forced to train. After he collapsed on the floor, appearing unresponsive, the instructor "forcefully" slapped him several times.
The recruit "ran down the length of the barracks and vaulted a railing, falling to his death," the Post reported.
However, the probe into Siddiqui's death uncovered the whole scale of multiple policy and procedural violations from the US Marine Corps.
"Currently, twenty Recruit Training Regiment personnel have been identified for possible military justice or administrative action," the USMC said.
The allegations range from "recurrent physical and verbal abuse of recruits" and "anomalies and inconsistencies" in responding to suicidal statements, like Siddiqui's, to "maltreatment" within drill instructors.
Training and Education Command officials have recommended "mandatory suspension of personnel who are being investigated for recruit abuse, hazing, or maltreatment."
The drill instructor directly involved in Siddiqui's death has already been under investigation for alleged mistreatment of another recruit, the Post reported. He allegedly forced the recruit into a clothes dryer in the laundry room and accused the recruit of participating in the 9/11 terrorist attacks, before switching on the machine.
That drill instructor returned back to duties after a temporary suspension just days after Siddiqui arrived to South Carolina.
Commandant of the Marine Corps Gen. Robert Neller supports the initial actions recommendations.
"We mourn the loss of Recruit Siddiqui, and we will take every step necessary to prevent tragic events like this from happening again," he said. "Recruit training is, and will remain, physically and mentally challenging so that we can produce disciplined, ethical, basically-trained Marines."
Marine Corps Headquarters has stated that the copy of the official investigation would be made public on its website, but as of Thursday evening it was not yet available.