'Just wrong': Walmart & Coke remember 9/11 with controversial display (IMAGES)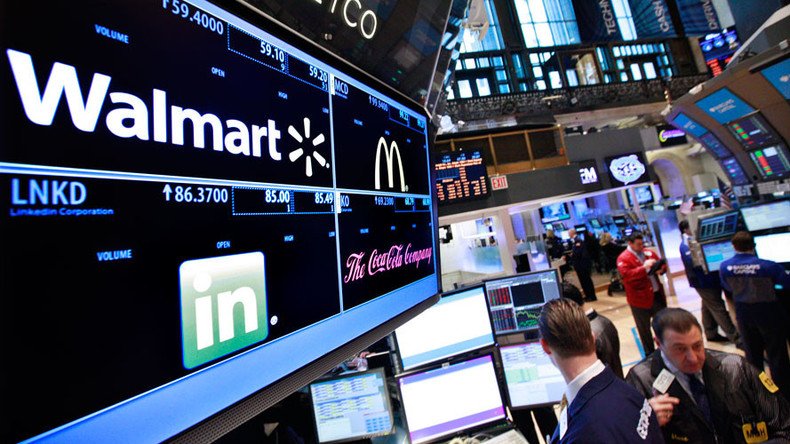 Coca-Cola and Walmart chose to remember the victims of 9/11 with a display of the Twin Towers in front of the US flag made entirely from cans.
Accompanied by a sign saying "We will never forget" along with logos for both Coca-Cola and Walmart, the display was created to mark the 15 year anniversary of the 2001 attack in which nearly 3,000 people died.
Reaction to the image, taken at the Panama City Beach Walmart according to the Orlando Weekly, was mostly amazement at how Walmart thought the display was appropriate.
"This is just wrong" one tweet said, while another more forgiving one said, "I am going to assume their sentiment is genuine, but the manager didn't think how tacky it is."
@online_shawn Please tell me this is fake. Just tell me it's fake even if it's not so I can sleep well tonight "knowing" this isn't real.

— Andrew Cannizzaro (@ajc340) September 6, 2016
One user with an extremely dark sense of humor photoshopped an Abu Ghraib-inspired version of the original photo.
Store employees told the Orlando Weekly that they were only acting on orders and that the 9/11 display had been all Coke's idea.
Walmart has marked US holidays with questionable displays before, including a battleship made entirely of Bud Light to commemorate the 4th of July and a soft-drink display in the shape of a bald-head eagle for Veteran's Day.
The display has now been dismantled.
Walmart isn't the first store to attempt to profit off 9/11's anniversary.
In 2014, a tie company attempted to attract a "2,296 retweets for the 2,296 people who lost their lives 13 years ago today," accompanied by an image of 9/11.
The tweet was quickly deleted, but the internet never forgets.
The question remains whether anyone involved in this display will face criminal charges, since under Florida law, using the US flag for advertisement purposes is punishable with a fine of up to $500 and a jail term of up to 60 days.
RT contacted the Panama City police department and are waiting to hear back on whether they will be arresting anyone in connection to this incident.
You can share this story on social media: