Martha's Vineyard burglar paints pet dog before being collared by police (PHOTO)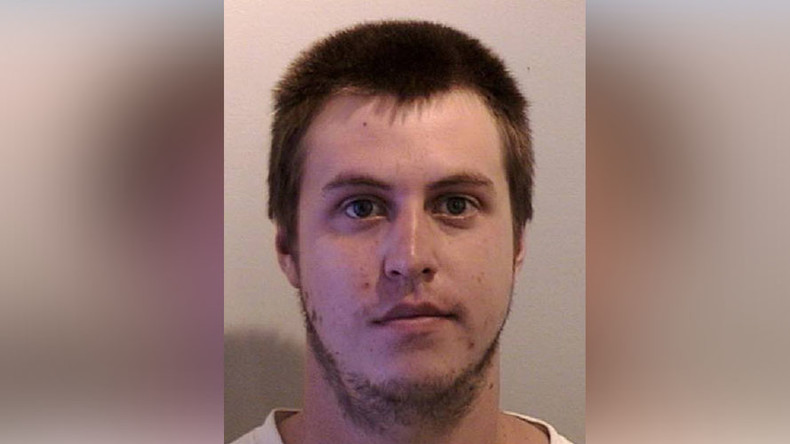 A Massachusetts man suspected of robbing a house has left a bizarre calling card - painting the homeowner's dog purple before fleeing in a stolen car.
Felix Reagan, who is in custody, has been charged with breaking and entering, stealing a motor vehicle, and destruction of property.
He's also been charged with cruelty to animals for painting the dog.
The accusations relate to a burglary at a property in Oak Bluffs, Martha's Vineyard on September 3 in which prescription pills, credit cards and a driver's license were stolen.
Oak Bluffs police officers had just finished responding to reports of a crashed stolen vehicle on Firehouse Lane, when they were alerted to a burglary less than half a mile away.
According to a police statement, officers found that the ground level window of a Pinewood Lane home had been forced open and a number of items taken.
Bizarrely, the victim's pet dog had also been daubed with purple paint.
A neighbor was able to describe a "disheveled" looking suspect at the property.
Investigators later matched Reagan to the eyewitness description.
When arrested, Reagan had in his possession pills, credit cards and the license matching the one taken from Pinewood Lane property.
"Reagan also had purple paint on his pants which was consistent with the paint that was found on the dog from the Pinewood Lane break-in," police said.
An investigation into the incident is continuing, according to Oak Bluffs Police Department.
Reagan has been hit with charges related to burglary, car theft, possessing Class A drugs, vandalism, and animal cruelty. He was arrested in June, also for theft.
Social media reacted to Reagan's 'creative urges' with a mixture of bemusement and outrage.