Press and stream: Facebook brightens up messenger chats with 'instant video'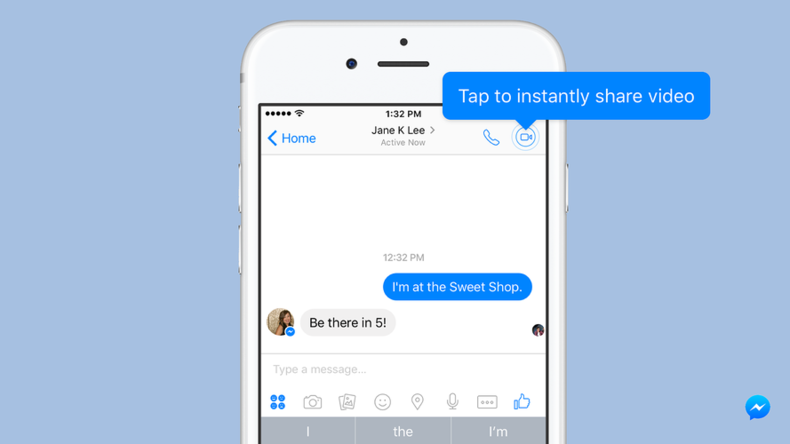 Facebook has taken online messaging to a whole new level, bringing your friends closer than ever. It now has an augmented messenger with an "instant video" feature that lets millions of its users stream moments from their lives in real time.
The company has already been offering Skype-like video conversations on its messenger for over a year now. However, Facebook clearly believed it was not enough: special occasions require an ability to celebrate "in person", it said.
So, it launched "instant video" that is supposed to connect people everyday, be it shopping for groceries or just chatting. It says the new video option would even work at a meeting, during which video calls can be made, because audio is off by default. The sound can be easily turned on, though.
"Sometimes you want to ask a friend's opinion on a pair of shoes you want to buy, weigh in on what ice cream flavor they should bring home, or just want to see your BFF's reaction to your witty message when you're in a place where you can't actually talk live," Facebook said in a press release.
Read more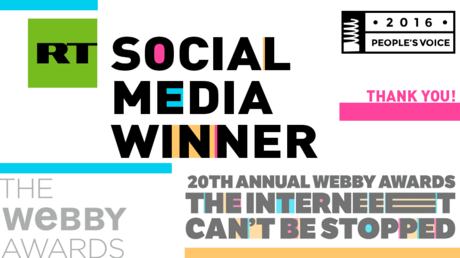 It works as simply as pressing a button, which is to appear the upper right corner of iOS or Android smartphone when both users are online and chatting.
The video will jump over the active text conversation and it can be shared publically.
"We believe that Instant Video is another example of how we try every day to solve real problems for real people," Facebook said.
The popular messaging app is used by 1 billion users around the world. Facebook has been betting big on video features. Last year, the Facebook CEO projected that in 10 years "video will look like as big of a shift in the way we all share and communicate as mobile has been."
Facebook has also introduced Virtual reality 360-degree videos and, later, pictures.
RT was an early adopter of the new technology, bringing its audience fully-immersive news in riveting video via a dedicated Facebook channel and Youtube.
In late April, RT's Social Media team efforts in bringing cutting-edge technologies to its readers and viewers were even rewarded with its first-ever Webby Award, the world's 'Oscars' of the internet.