Last US cluster bomb manufacturer ends production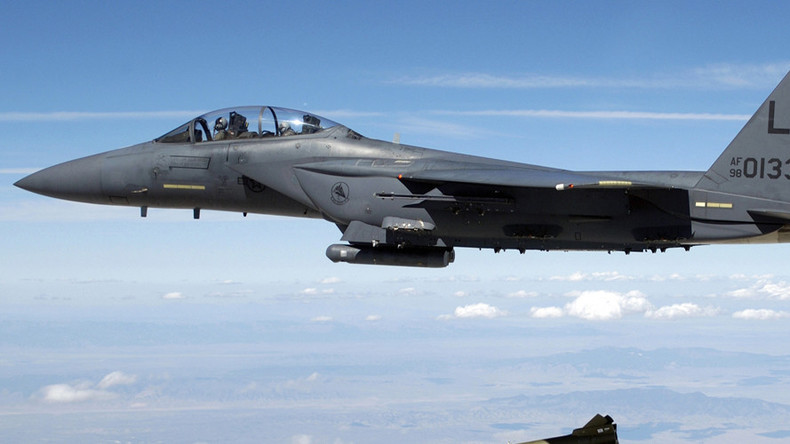 The sole American manufacturer of cluster bombs has stopped producing them, following pressure from international rights groups which say the "indiscriminate and inhumane" US-made munitions were used by the Saudi military during airstrikes in Yemen.
Textron Systems, a Rhode Island-based company, has decided to stop manufacturing the controversial weapon, citing "regulatory scrutiny" and "reduced orders for the internationally banned munitions,"Foreign Policy reported on Wednesday.
The decision reportedly abides by a White House order issued last May that canceled the delivery of Textron-made CBU-105 cluster bombs to the Saudi Arabian military. The kingdom's air force had consistently used the munitions in its strikes on Iran-backed Houthi militia in Yemen which resulted in multiple civilian casualties due to the indiscriminate nature of the bomb.
In a written address to regulators, Textron noted that the sale of this "sensor-fused weapon" has to be approved by the executive branch and Congress, while "the current political environment has made it difficult to obtain these approvals."
However, Textron spokesman Matthew Colpitts told Foreign Policy on Wednesday that the CBU-105 is a "smart, reliable air-to-ground weapon that is in full compliance with the US Defense Department policy and current law."
The CBU-105 is described by the manufacturer as a "precision weapon" designed to destroy tanks and armored vehicles with a flurry of exploding bomblets spreading out over an enemy target.
But if the bomblets fail to hit a target and self-destruct in the air, they may kill civilians living in an affected area months or even years later. The so-called 'explosive remnants of war', including unexploded cluster munitions, are a major threat to civilians living in countries affected by hostilities.
Mary Wareham, the advocacy director for Human Rights Watch arms division, said in a statement to FP: "Textron was the last US manufacturer of cluster munitions, so this decision now clears the path for the administration and Congress to work together to permanently end US production, transfer and use of cluster munitions."
US halts cluster bomb deliveries to Saudi Arabia amid growing civilian death toll in Yemen – report
The United States has neither signed nor ratified the 2008 Convention on Cluster Munitions, a principal binding agreement prohibiting the production, stockpile, use or sale of the weapon. Other non-signatories include large military powers such as China, Russia, India, Turkey and South Korea.
According to a report released by Cluster Munition Monitor (CMM), the bombs are mostly used in Syria, Yemen and Ukraine – countries which have not joined the 2008 convention.
The Cluster Munition Coalition recorded at least 417 new casualties from cluster munitions during 2015, including 248 in Syria, 104 in Yemen and 19 in Ukraine.