US journalist arrested in Turkey after escaping Al-Nusra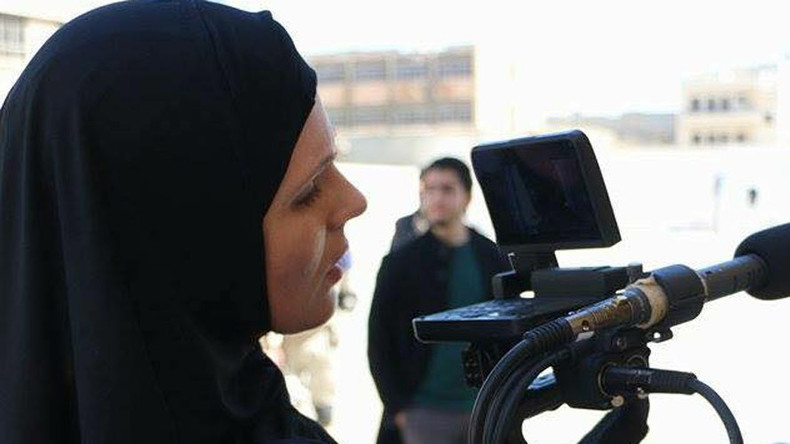 US citizen Lindsey Snell is being held by Turkish authorities after being arrested while trying to cross the border with Syria illegally, US State Department spokesman John Kirby has announced. She was previously captured by terrorists in Syria.
Lindsey Snell, a US journalist living in Istanbul, was arrested while trying to illegally cross into Turkey from Syria. Snell was captured by Al-Qaeda's former affiliate, Al-Nusra, in July, but was arrested by Turkish authorities in August.
Snell was captured by Jabhat al-Nusra or now, Jabhat Fateh al-Sham (JFS), sometime in July, but was able to continue using her phone. In August, she tweeted that she had escaped. Just days later, she was arrested while trying to cross the border.
The questions about Snell outnumber the available answers, but here's what is known. Snell is a video journalist, who has been working out of Istanbul as a foreign correspondent for Vocativ since 2014, according to her LinkedIn.
On August 5, she wrote a Facebook update explaining that sometime around July 20, she had been "arrested" by JFS.
"They did this in spite of the fact that I had permission to film in their areas, that I was staying with the family of one of their recent martyrs (it had been his dying wish that I come to Syria to see his family after he passed), AND that I am myself a Muslim," her post explained.
It seems that she did have some form of permission to be in JFS territory, because on July 8, she posted a video to Twitter that she claimed to have made for the New Arab, where she interviewed two members of JFS.
From July 20 to August 5, her social media presence was silent until she shared that she had escaped.
But by August 8, reports were coming in that she had been arrested trying to enter Turkey's Hatay province that borders Syria. On that day, Hatay Governor Ercan Topaca told Anadolu, "A US journalist was captured while she was trying to cross the border illegally; she was taken to court and remanded. The trial phase is ongoing. For now, we do not know if she is a spy or not."
Kirby confirmed that she was visited by US consular officials on August 26, but could not comment on the exact terms of her arrest.
"What we understand is that she has been charged with violating a military zone, but I can't speak to her reasons for being in Syria and traveling there," he explained.
Snell's fate is unclear. Whether she will be tried as a criminal for illegally entering the country through a military zone or will be released amid tensions between the US and Turkish governments remains to be seen.