Democrats ask FBI to probe alleged Trump-Russia connections over DNC hack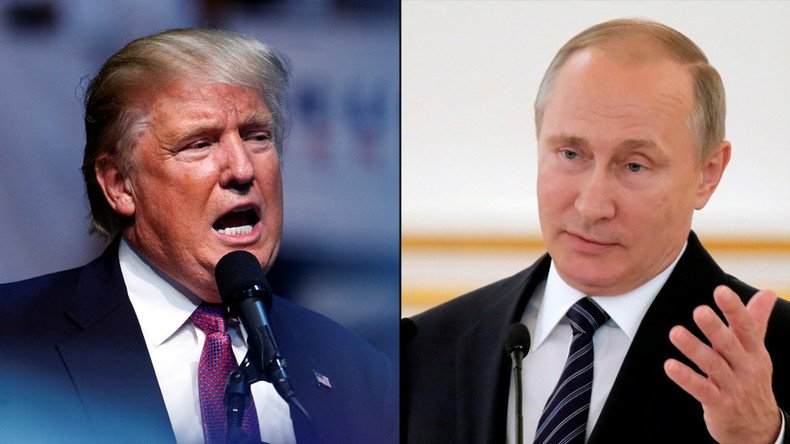 Four House Democrats have sent a letter to FBI director James Comey requesting an investigation into links between Republican presidential nominee Donald Trump and Russia concerning the leak of DNC emails.
The letter provides no evidence of any connection between the Kremlin and the US billionaire, but asks the FBI to assess whether "Russian interest may have contributed to these attacks," which they claim interferes with the US presidential election.
Signed by four high ranking members of the House Committees on Oversight and Government Reform, it claims, "Serious questions have been raised about overt and covert actions by Trump campaign officials on behalf of Russian interests."
Trump's kind words for Russian President Vladimir Putin, encouragement of Russian hackers, business interests, and a connection to a pro-Russian party in Ukraine are listed in the letter as reasons for a full assessment to be carried out by the FBI.
The connection of top Democratic party consultants to right-wing nationalist politicians in Ukraine was not mentioned.
Their letter does reference a visit by Lt Gen Michael Flynn to Moscow in 2015.
Flynn, a Trump backer and once-rumored VP candidate, gave a speech at an event to celebrate 10 years of Russia Today which they claim was "highly critical of the United States."
READ MORE: Ex-US military intel chief: Washington's strategy against ISIS narrow & one-dimensional
Ironically, given the FBI's decision not to recommend the indictment of Clinton over her private email server, the four Congressmen asked for anyone found to be interfering in the electoral process to be "prosecuted to the full extent of the law."
Despite no evidence of Russian involvement in the DNC hack in July, the FBI and intelligence agencies investigating have "signaled" that the attack was "almost certainly" carried out by "Russian-affiliated hackers," according to the pro-western news organization Wall Street Journal.
READ MORE: Washington considers sanctioning Moscow over DNC email leak - report
The leaking of 20,000 emails exposed a fractured Democratic Party with a Hillary Clinton bias.
While released by Wikileaks, the source of the leak has not been identified, protected by the anonymous method of submitting content to the whistleblowing website.
READ MORE: Wikileaks offers $20k reward over dead DNC staffer, but won't confirm he leaked emails
You can share this story on social media: