Southwest Boeing 737 engine falls to pieces after inflight explosion (PHOTOS)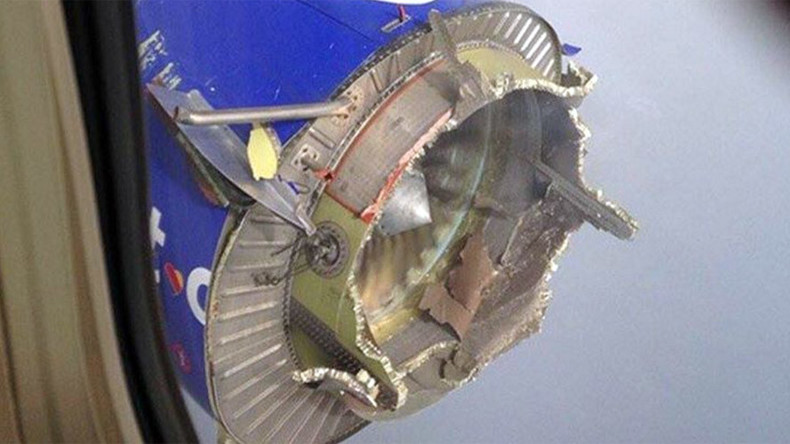 A Southwest Airlines Boeing 737 with 99 people aboard made an emergency landing after an inflight explosion ravaged the plane's left engine. No casualties were reported.
"It was just a big explosion," a passenger who was aboard the plane told KOCO 5 news outlet.
"I saw parts flapping in the wind because it was right outside my window," the woman added.
The plane had to divert after starting from New Orleans Pensacola airport en route to Orlando.
The picture posted on soсial media showed the left engine of the aircraft with parts of it ripped off. According to eyewitnesses, citied by airlive, the plane started to descend quickly after the blast, with people aboard screaming.
"Today the captain of #Flight 3472 from New Orleans to Orlando made the decision to divert to Pensacola due to a mechanical issue with the number one engine," the statement by Southwest Airlines reads.
The aircraft then landed safely "without incident at Pensacola International airport" at 9:40 a.m. local time, the company said further. No injuries were reported according to the press release.
It is not clear what led to the incident, with authorities now looking for the cause.