'Unprofessional': Porn now featured on FBI-seized Megaupload site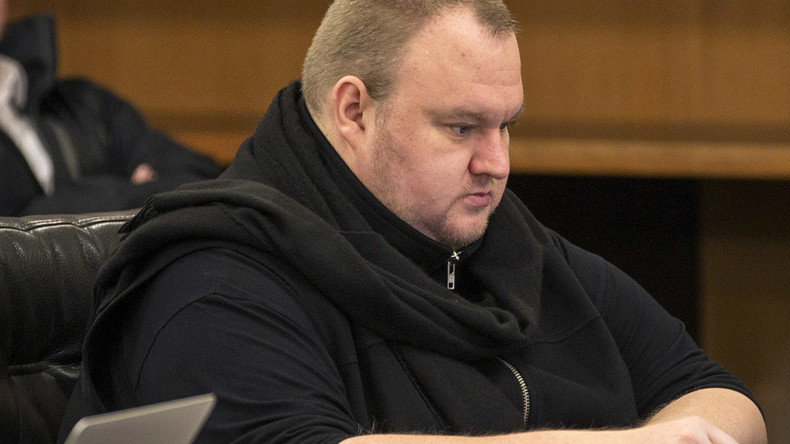 FBI-owned Megaupload.org, the domain that feds seized from Kim Dotcom, is now serving something hotter than the movies it used to offer. It is now full of ads for porn and other 18+ entertainment.
Since a criminal investigation was launched against New Zealander Kim Dotcom, who is still wanted in the US, the FBI took control of some of the company's assets as well as Megaupload's former domain names, including Megastuff.co, Megaclicks.org, Megaworld.mobi, Megaupload.com, Megaupload.org, and Megavideo.com.
Until recently, they were all featuring the same thing – a banner that informed the visiting audience that the domains were seized as part of a criminal investigation.
However, this week TorrentFreak found out that that was no longer the case. Megaupload.org is currently hosting a site dedicated to soft porn advertisements, offering links to adult entertainment that includes "adult cam chat,""sex dating" and "casual sex."
TorrentFreak suggests it could be because the FBI forgot to renew an expired domain it used for their nameservers, Cirfu.net, and that someone else just "hijacked" it and linked it to Megaupload.com.
Last year, the FBI fell in the same trap, when web addresses it seized led people onto a malicious feed of ads, some of which contained malware.
The US authorities reportedly removed the nameservers altogether to fix the problem, but they failed to do that for all seized domains.
One has to wonder how high the IQ of US Attorney Jay Prabhu is?

He lost the seized Megaupload domains to porn & gambling providers, TWICE!!

— Kim Dotcom (@KimDotcom) August 26, 2016
However, just recently, Cirfu.net expired again and, like a year ago, was picked up by a new outsider, who hooked it to Rook Media to "generate some cash from the FBI-controlled domains," according to TorrentFreak.
It also appears that Megaupload.org still uses the old Cirfu.net nameservers, meaning that whoever is now using Cirfu.net has control over several of the seized domain names.
Other Megaupload-linked sites have also featured hosting ads, Ars Technica reported. Thus, Megaworld.mobi offers text ads related to the Philippines, while Megaclick.org hosts ads related to horses and ponies.
"Their handling of the Megaupload domain is a reflection of the entire case: Unprofessional," Dotcom told TorrentFreak.
An FBI-led investigation rendered charges of internet piracy and money laundering against Dotcom and three of his colleagues, who were all arrested on January 20, 2012.
READ MORE: Kim Dotcom plans to relaunch Megaupload in 2017 after giving up on Mega
So far, Dotcom has been able to successfully fight off extradition to the US as well as an attempt by US attorneys to revoke his bail, under which he has been at liberty since 2012.
Megaupload was founded in 2005. The site's popularity quickly surged, leading to over 150 million registered users and 50 million daily visitors at its peak. Megaupload was even featured as one of the world's top 13 most frequently visited websites.