Clinton 'bleached' her private server to permanently wipe emails, says House Oversight member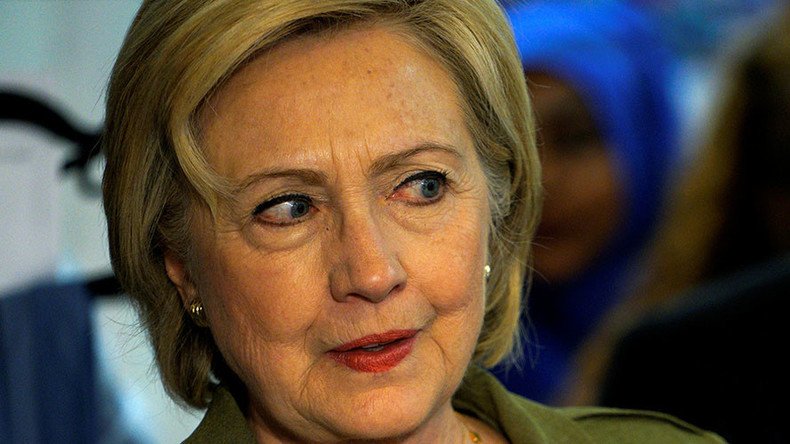 Thousands of emails were permanently deleted from a private email server for former Secretary of State Hillary Clinton using a software called BleachBit, House Oversight Committee member Trey Gowdy told Fox News on Thursday.
BleachBit is a program used to "prevent recovery" of deleted files.
"She and her lawyers had those emails deleted," said Gowdy, a South Carolina Republican. "And they didn't just push the delete button; they had them deleted where even God can't read them."
Clinton has maintained that she deleted only personal emails from her server, and has failed to mention her alleged bleach job.
"Beyond simply deleting files, BleachBit includes advanced features such as shredding files to prevent recovery [and] wiping free disk space to hide traces of files deleted by other applications," their website reads.
Gowdy, who questioned FBI Director James Comey following the investigation into her use of a private email server while serving as the country's top diplomat - and served on the House Select Committee on Benghazi - claims Clinton and her legal team used the software to destroy about 30,000 emails which she deemed "personal."
"You don't use BleachBit for yoga emails or bridesmaids emails. When you're using BleachBit, it is something you really do not want the world to see," Gowdy said.
Also on Thursday, a judge ordered the State Department to begin releasing 14,900 deleted emails uncovered by the FBI by September 13, leaving plenty of time for their contents to effect the election.
Clinton handed over around 30,000 emails from her private server in 2014 - and deleted an additional 30,000 which she called personal.
The FBI were able to get around the BleachBit deletion to uncover 14,900 emails that Clinton failed to hand over. Gowdy claims to have viewed these emails, and wants the public to see them too.
"I read every word of all of the witness interviews," Gowdy told Fox. "My takeaway was this: Remember James Comey said [Clinton] was not indicted because he didn't have sufficient evidence on the issue of intent. I didn't see any questions on the issue of intent."
Following the FBI investigation, Comey said Clinton was "extremely careless," but there weren't enough grounds to prosecute.
The additional emails have been uncovered thanks to a Freedom of Information lawsuit brought by conservative group Judicial Watch.
READ MORE: Clinton's role in Libya exposed

The emails which will be released are related to their lawsuit over the 2012 Benghazi attack where four Americans, including US Ambassador Chris Stevens were killed during Secretary Clinton's "Libya Gamble" in which Libyan leader Muammar Gaddafi was assassinated.
"Using broad search terms, we have identified a number of documents potentially responsive to a Benghazi-related request. At this time, we have not confirmed that the documents are, in fact, responsive. We also have not determined if they involve Secretary Clinton," said State Department spokesperson Elizabeth Trudeau.
Fox's Martha MacCallum pointed out that Clinton is yet to confirm whether she considered emails about the Clinton Foundation to be personal, and that she was yet to see "a single Foundation email produced by the State Department that was sent by her."
"Even listening to her talk about the Clinton Foundation, I couldn't help but go back and remember the press conference she gave on her emails where every single thing she said proved to be false," Gowdy said.
BleachBit, meanwhile, cashed in on the free advertisement, featuring a quote from Gowdy on their website, "South Carolina Rep. Trey Gowdy says Hillary Clinton deleted emails 'so even God couldn't read them' using BleachBit."
You can share this story on social media: