Americans want meme-god Gary Johnson in presidential debates - poll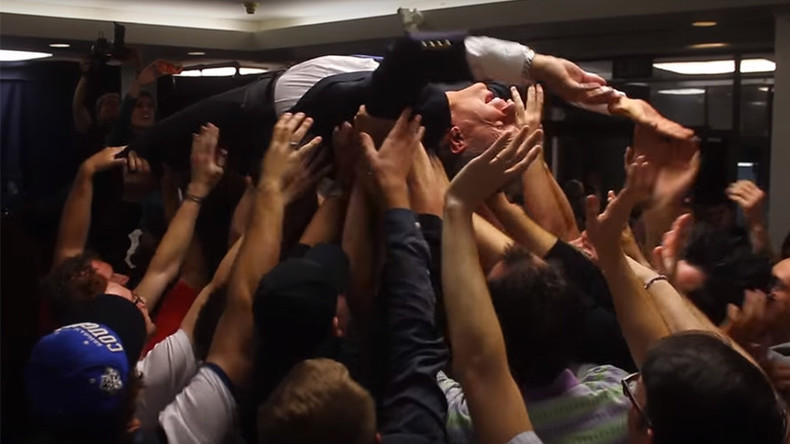 Libertarian Party presidential candidate Gary Johnson's campaign slogan, "Google Gary Johnson," seems to be working, because a new Quinnipiac University poll finds 62 percent of voters believe he should be included in presidential debates.
A Gary Johnson Super PAC just spent $30,000 on memes, but they may have the last laugh, as a wide majority of the nation wants to see more Johnson, according to a poll released Thursday.
With presidential debates looming, voters in the US stuck between Hillary Clinton and Donald Trump would like to hear from a third opinion. That's where Johnson comes in. The Quinnipiac University poll found that 62 percent of US citizens would like Johnson on stage with Clinton and Trump. Out of independent voters, that number increases to 79 percent.
However, that will not be enough to actually get Johnson in the debates. The Commission of Presidential Debates requires that third-party candidates poll with at least 15 percent in predetermined polls to qualify. According to RealClearPolitics, Johnson is currently polling at an average 8.9 percent nationally.
Meanwhile, Johnson seems to be courting the youth vote with his use of memes and social media prowess.
You can share this story on social media: