Political injection: EpiPen maker offers discount after public outrage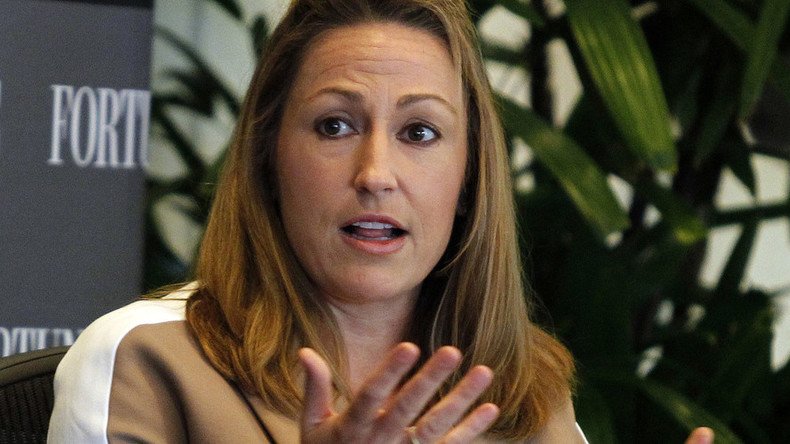 Makers of the EpiPen auto-injector said they would offer a 50 percent discount after public outrage over a 500-percent price hike. Hillary Clinton was among those calling for the price reduction – and her supporters were quick to give her all the credit.
EpiPen administers a quick dose of epinephrine to counter a severe, life-threatening allergic reaction known as anaphylaxis. The easy-to-use injector is made by West Virginia-based Mylan Pharmaceuticals, which bought the rights to it in 2007. Since then, the price of the EpiPen has skyrocketed, going from $100 to $600.
On Thursday, Mylan announced that it would introduce a savings card that will cover up to $300 of the cost of the EpiPen 2-pack for patients previously paying list price, which "effectively reduces their out-of-pocket cost exposure by 50 [percent]." The company is also increasing the eligibility for its patient assistance program, which will "eliminate out-of-pocket costs for uninsured and under-insured patients and families as well."
"We recognize the significant burden on patients from continued, rising insurance premiums and being forced increasingly to pay the full list price for medicines at the pharmacy counter. Patients deserve increased price transparency and affordable care, particularly as the system shifts significant costs to them," Mylan CEO Heather Bresch said in a statement.
However, Bresch reiterated the company's position that the health insurance system was the real problem. "All involved must also take steps to help meaningfully address the US healthcare crisis, and we are committed to do our part to drive change," she said.
Mylan's stock took a 10 percent hit this week after a number of senators called on the drug maker to explain the runaway cost of the life-saving injector. Senator Amy Klobuchar (D-Minnesota) led the charge, with Judiciary Committee chair Charles Grassley (R-Iowa) following suit. On Wednesday, Susan Collins (R-Maine) and Claire McCaskill (D-Missouri) also sent a letter to Mylan asking for an explanation.
On Wednesday, Democratic presidential candidate Hillary Clinton jumped on the bandwagon, calling on Mylan to lower their "outrageous" price.
On Thursday, Reuters seemed to give Clinton the bulk of the credit for Mylan's decision. The pro-Clinton advocacy group Correct the Record called the pharmaceutical company's surrender an example of Hillary being a "progressive who gets things done."
As the price of EpiPens rose, so did the company's stock price, going from $13.29 a share in 2007 to a high of $47.59 this year. Bresch also saw her compensation go up 671 percent in the same time period, from $2.4 million to $18.9 million, NBC News reported.
Increased scrutiny of the company over the past few days has revealed that Bresch is the daughter of Senator Joe Manchin (D-West Virginia) and that Mylan has been a donor to the Clinton Foundation. The company's political outreach led to a 2013 law encouraging the use of EpiPens in schools around the US, leaving the taxpayers to foot the bill.
Mylan's decision to offer a 50 percent discount follows the playbook of Martin Shkreli's Turing Pharmaceuticals, which discounted the anti-parasitic drug Daraprim to $375 per pill after last year's outrage over price hikes. Doctors have pointed out that the new price is still 2,500 percent more than Daraprim, which is prescribed to AIDS and cancer patients, used to cost before its acquisition by Shkreli.
You can share this story on social media: