Facebook censorship of Korryn Gaines police killing puts Zuckerberg in crosshairs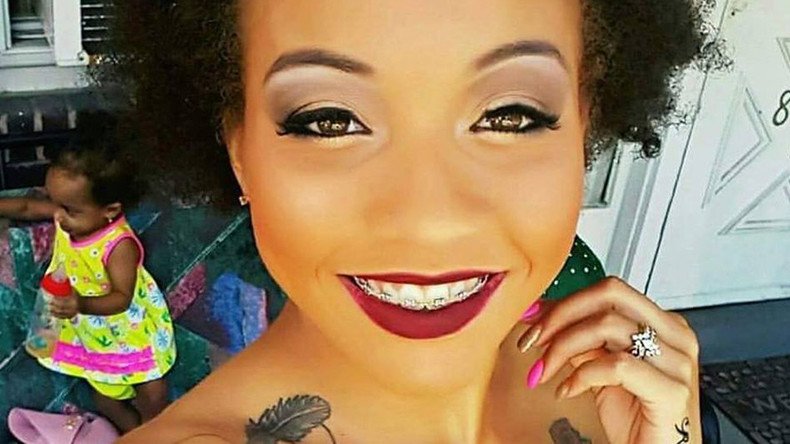 Billionaire Facebook CEO Mark Zuckerberg has come under fire for his company's decision to shut down the account of Korryn Gaines at the request of her killers – the Baltimore County Police Department.
Gaines was shot dead and her five-year-old son was shot in the face by police as they attempted to arrest her for previous traffic violations.
A group of 41 civil rights and consumer advocacy groups wrote to Zuckerberg seeking clarity on Facebook's content censorship policy at the request of law enforcement.
READ MORE: Facebook workers routinely prevented conservative news from trending – former employee
The world's largest social network has become entangled in a number of cases of police violence including the shooting of Philando Castile, causing many to believe Facebook is impeding justice.
Both cases involved users posting evidence of alleged police brutality in order to provide evidence of their accusations.
The groups called for Zuckerberg to create a policy that "protects individual civil liberties and is transparent and accountable to the public."
Referring to the social network as "one of the most powerful tools in the world for documenting police brutality and raising awareness of the scale and systemic nature of police misconduct," the group warned Zuckerberg about the dangers of censoring.
"If your company agrees to censor people's accounts at the request of police — thereby allowing the police to control what the public sees on Facebook — then it is part of the problem," read the letter
The 23-year-old mother was shot on August 1 after she allegedly pointed her shotgun at officers who arrived at her home to deliver a warrant for a failure to appear in court for previous traffic violations. The officers involved in the killing have not yet been named.
Her five-year old son Kodi was shot in the face, but police originally said he was shot in a limb and claimed to be unsure of whether it was the police or Gaines who shot him.
Gaines recorded some of the standoff, which was uploaded to Facebook.
One video showed Gaines talking to her son, who said, "They're trying to kill us," and another showed an officer in riot gear at the doorway.
Both Facebook videos were removed at the request of law enforcement, while the one of Kodi is still available on Instagram.
Some of Gaines' Facebook friends had been "encouraging her not to comply" with requests to surrender, according to police.
In the Castile case, his girlfriend's Facebook stream of the shooting's aftermath after it had been viewed 1 million times.
The $50 billion company claimed the video was removed as a result of a technical glitch, but many believe it was at the bequest of the police. It has since been restored.
Facebook said it is reviewing the letter, which called for Zuckerberg to explain why they shut it down, and to clarify its position on "collaborating with police and law enforcement to censor data and video."
The company has a law enforcement portal where officers can go to request content is removed.
According to a guide to the portal, reportedly created by Sacramento's sheriff's department, officers can download users' accounts and see EXIF data on photos uploaded to the account, as well as access to an account's Activity Log, which contains "a great deal of information that is potentially useful."

There is no comparable portal for citizens who wish to obtain similar information about law enforcement or government officials.
The National Association for the Advancement of Colored People (NAACP) Legal Defense and Educational Fund recently requested the Baltimore County Police records and body cam footage of the Gaines case, due to inconsistent accounts by police.
Police originally said they entered the apartment with a key, but Democracy Now reports court reports say they kicked the door down.
At first, police said they did not know whether officers were wearing bodycams, but later said they were not. They later changed the statement to say that an officer who was outside the apartment was wearing one, but that they didn't capture any footage outside.
However, the video showing the officer in riot gear appears to show what looks like a camera on his helmet, although others say it is a night vision device.
You can share this story on social media: