'Please leave your guns at home,' Canada politely asks US tourists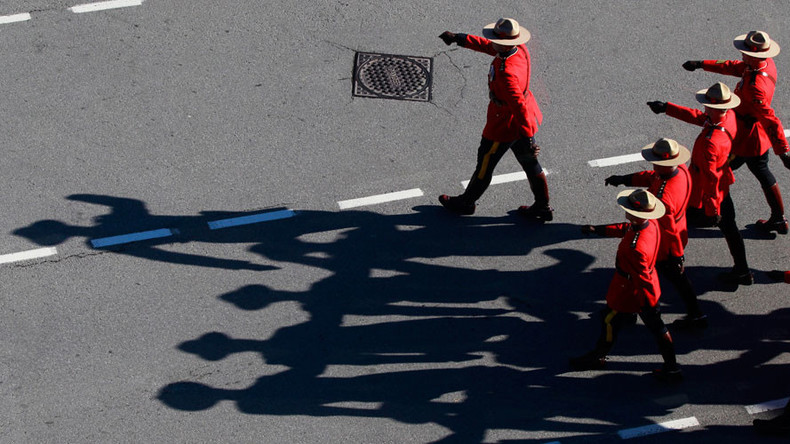 America's neighbor to the north has asked US citizens to leave their guns at home, in the most polite, Canadian way possible.
While Canadians are known for their easy going manner, Americans are known for their gun violence.
That prompted a press release from the Canada Border Services Agency (CBSA), which urged tourists not to carry firearms when traveling to the Great White North.
this dude at the border thingy tho he's like "u got guns?" "no" "u smuggling something for a friend?" "no" "a'ight welcome to canada man"

— chey ପଓ*·˚ (@arkhamslight) August 9, 2016
"It is strongly recommended that you do not carry your firearm when traveling to Canada and/or transiting through Canada to reach another US destination," the release read.
CBSA said all guns should be declared and "necessary permits" would be required.
The hockey lovers launched a small-scale "firearms awareness campaign" as a reminder to American gun owners that "Canadian laws are different to US ones."
READ MORE: UN rights chief calls for more US gun control in wake of Orlando massacre
Erich Pratt, director of "no-compromise" gun-rights lobby group Gun Owners of America, called the move a "shame to see," according to the Toronto Star.
Pratt maintained that holders of concealed-carry permits are "the safest segment of the US population," noting the bordering US states of Maine and Vermont have homicide rates similar to Canada, despite their more liberal gun laws.
The announcement comes a week after two men from Texas tried to sneak guns across the border in separate incidents. Both men were fined and sent back by Canadian authorities.
Although the latest campaign is aimed at tourists, more than half of all guns used for crimes in Toronto are smuggled from the US, according to an investigation by the Toronto Star.
US filmmaker and lifetime NRA member Michael Moore highlighted the differences in the gun culture between both countries in his award-winning film "Bowling for Columbine," which explored the circumstances around the 1999 high school massacre in Colorado where two teens gunned down students and staff, killing 12 people and injuring 21 others.
Moore discovered many Canadians don't lock their doors and said Americans "get afraid more easily."
The US had a total of 8,813 homicides involving firearms in 2012, the most recent year for which statistics are available, and hot spots such as Florida and Washington DC weren't even included in the count, according to data from Statistics Canada.
Canada had just 172 that year.
While the US now has more guns than people, Canada is ranked 13th in the world for gun ownership per capita.
I think one of the biggest misconceptions about Canada is that we don't have guns. We actually have quite a few, we're just quiet about it.

— Caffeinated Otter (@caff_otter) August 10, 2016
There are nearly 10 million guns, both legal and illegal, with roughly one gun for every three Canucks, according to figures cited by gunpolicy.org.
Alan Voth, a firearms expert formerly with the Royal Canadian Mounted Police, told the Washington Post (WAPO) in 2014, after the mass shooting in Ottawa, that "Canadians have the mentality that the government will protect us – and we're more likely to look to them for [our] safety. Americans take more responsibility for their own security."
The right to bear arms is not written into Canada's constitution, "first-time owners must... fill out a survey that asks about mental health and criminal record" and there is a "mandatory 28-day waiting period," WAPO reported.