Fined over fees: Wells Fargo to pay $4.1mn for illegal student loans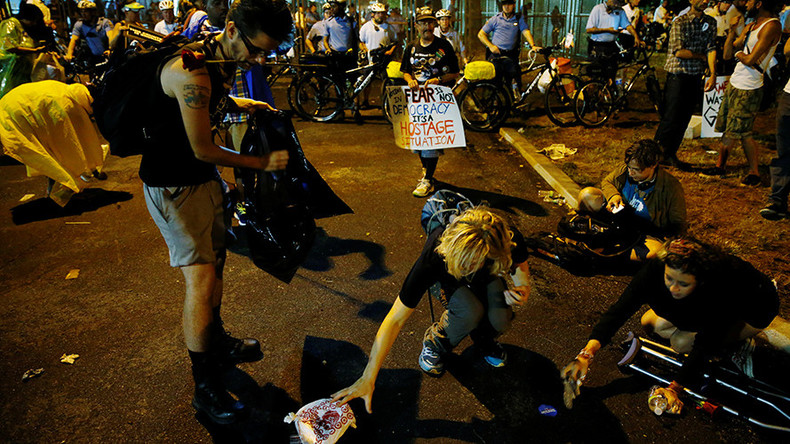 Wells Fargo will pay $4.1 million to settle allegations that it charged students illegal fees and failed to update inaccurate credit report information, according to the Consumer Finance Protection Bureau.
"Specifically, if a borrower made a payment that was not enough to cover the total amount due for all loans in an account, the bank divided that payment across the loans in a way that maximized late fees rather than satisfying payments for some of the loans," the watchdog said in a statement about the settlement Monday.
The CFPB in its investigation found Wells Fargo had violated the Dodd-Frank Wall Street Reform and Consumer Protection Act's prohibition against unfair and deceptive acts and practices, as well as the Fair Credit Reporting Act.
The watchdog agency found the bank failed to provide a level of student loan servicing that borrowers were entitled to under the law, leading to thousands of student loan borrowers to receive misinformation and encounter problems over their payment options.
Specifically, Wells Fargo, the world's largest bank by capitalization and third largest in the US by assets, didn't notify the students when it applied a payment across multiple loans. leaving students "unable to effectively manage their student loan accounts and minimize costs and fees."
CFPB began its inquiry after hearing from distressed borrowers that the bank servicers were not helping them avoid defaults and delinquencies.
"With one out of four student loan borrowers struggling to repay their loans or already in default, cleaning up the servicing market is critical," said CFPB director Richard Cordray in May 2015.
The agency launched a public inquiry into student loan servicing practices that month and received more than 30,000 public comments. Borrowers complained they were given the run around when they asked for help; they had a hard time getting straight answers from servicing staff; and the staff were untrained or ill-equipped to deal with their problems.
The CFPB also found Wells Fargo charged certain students late fees "even though the consumers had made timely payments," by charging them "on the last day of their grace periods," and also charged students who paid their monthly amount due "through multiple partial payments instead of one single payment."
The bank was also found to have "failed to update and correct inaccurate, negative information reported to credit reporting companies about certain borrowers." The agency said the errors could "damage a consumer's ability to access credit and make borrowing more expensive."
Wells neither admitted nor denied the charges, the bureau said.
The settlement resolves three areas of concern related to "procedures that were retired or improved many years ago, and addresses the impact to a small number of customers," a Wells Fargo spokesman said, according to Reuters. The procedures at issue were either retired or corrected between 2011 and 2013, said the bank.
In the settlement, Wells Fargo will pay a civil penalty of $3.6 million to the CFPB. It has also agreed to provide $410,000 in compensation to borrowers for illegal late fees through refunds. Borrowers will be given instruction on how the bank allocates payments and how borrowers can direct payments to their student loans. The bank will also remove any negative student loan information and errors on student's credit reports.
Student loans make up the nation's second largest consumer debt market, which has grown rapidly in the last decade. The total volume of outstanding student loans has more than doubled, rising from less than $600 billion in 2006 to more than $1.2 trillion today.
Wells Fargo was the recipient of $25 billion in Emergency Economic Stabilization Act funds from the US treasury in 2008. The US government then found the bank needed an additional $13.7 billion in order to remain well capitalized.
Since then, Wells Fargo has weathered multiple charges of fraud, many of which it has agreed to settle, including money laundering for narcotics traffickers.
The bank was accused of steering African Americans and Latinos into high-cost subprime loans, and settled with the Justice Department for $175 million in 2012.
It was sued for charging excessive overdraft fees on checking account customers; the bank settled by paying $203 million in 2013.
The bank was also sued for defrauding the Federal Housing Administration by underwriting 100,000 FHA-backed loans when half the applicants didn't qualify for the program.