Fear the Reaper: Air Force to spend $370mn on drones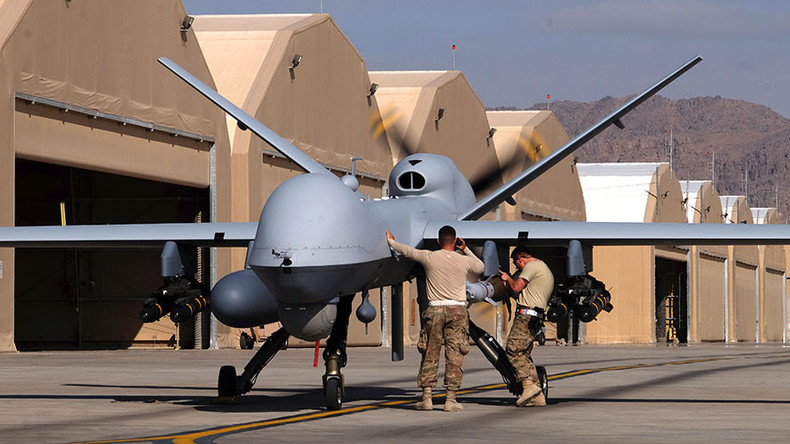 The drone formerly known as the Predator B is about to become a bigger part of the US military. With Predator drones looking to retire by 2019, the US Air Force is about to replace them with Reaper drones, at a cost of over $370 million.
General Atomics Aeronautical Systems Inc., a California-based government contractor, was awarded $370.9 million to build 30 or more MQ-9 Reaper drones for the Air Force.
With a range of up to 1,150 miles – or more than the distance between Los Angeles and Amarillo, Texas, the Reaper is primarily an attack drone used for offensive measures. Adding the Reaper drones to the Air Force is a part of the US effort to expand the usage of drones compounded by the Air Force doubling its class of Remotely Piloted Aircraft (RPA) pilots.
Former Chief of Staff Gen. Mark Welsh told the Air Force Times that he expects the Air Force will train 334 new pilots in 2016.
Current Reaper and Predator drones are operated out of Creech Air Force Base in Nevada, but the contract with General Atomics could be a part of the Air Force's desire to expand RPA wings to more bases.
The drones will be completed by May 31, 2019.