Fox News 'blames the victim' during Milwaukee rebellion coverage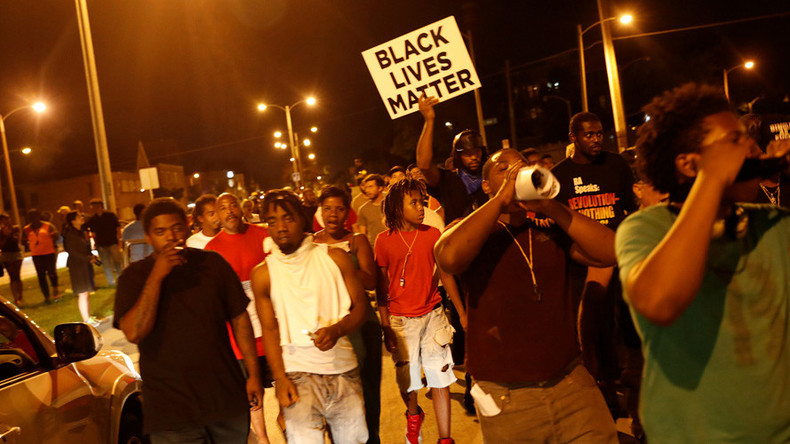 Fox News Channel and other conservative outlets have ramped up their "blame the victim" strategy during this week's coverage of the rebellion in Milwaukee following the killing of a black man at the hands of police.
Launched after the death of Trayvon Martin and used as a tactic during the Ferguson rebellion in Missouri, victim-blaming has been criticized by the #BlackLivesMatter movement and other activists fully aware of what the right-wing media is trying to achieve.
Speaking on Fox and Friends, white co-host Ainsley Earhardt asked white Wisconsin Governor Scott Walker if black people were justified in being upset at white people since the officer who shot 23-year-old Sylville Smith dead was black, all while referring to protesters with the incendiary "R" word.
"Are rioters ignoring the facts about this entire case?" she asks.
Fox, along with websites like Breitbart, has been dragging the victim's name through the mud, publishing an article online in which they rehash allegations from 2014 that Smith coerced a victim to recant a story relating to a gun charge against him.
The case was dismissed in 2015, but deemed worthy of a lengthy article on Fox's website.
Smith was killed on Saturday when a car he was traveling in was pulled over by police. The Wisconsin man was shot while fleeing, according to police Capt. Mark Stanmeyer, who fired at the man.
Fox News are correct in saying Smith did have a criminal record, with nine arrest records since 2011 including robbery and possession of heroin. Police claim when he was killed, Smith was in possession of a gun stolen during a burglary in March.
The all-white panel on Fox used his past to justify his death-penalty-by-cop, even though Wisconsin abolished the capital punishment in 1853, back when Fox hosts and their "friends" could still legally own the people they try to demonize today.
Smith is the latest in a long line of black males to be shot dead by those supposedly paid and trained to protect them.
The rebellion in Milwaukee began Saturday evening as news spread of Smith's death. Governor Walker activated the National Guard, not to protect black people from police, but rather to protect property from the protesters.
Milwaukee County's black sheriff, David Clarke, told CNN that he blamed the #BlackLivesMatter movement for inspiring violence.
CNN host Dan Lemon told Clarke that the movement's message was peace and coming together, which Clarke dismissed.
Clarke was a featured speaker at the Republican National Convention last month and has been called both a "true American hero" and an "Uncle Tom."
Republican presidential nominee Donald Trump spoke Tuesday in the suburbs of Wisconsin, a potential swing state in the November election, and chose to blame protesters rather than the police or the state for the violence.