The crazy story of how Hunter S Thompson stole Hemingway's antlers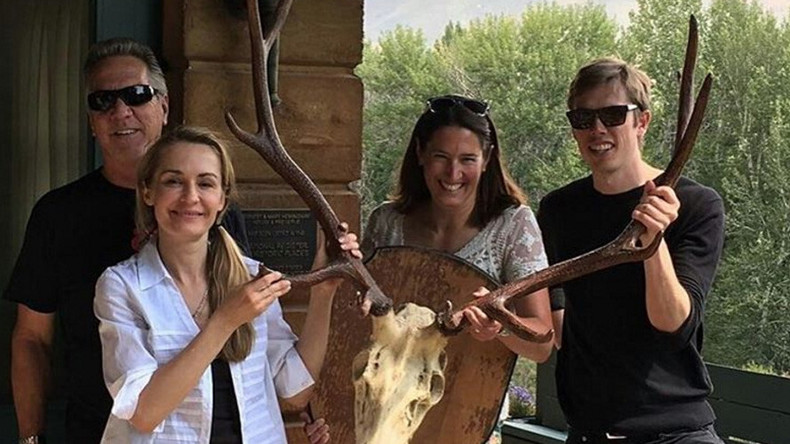 Ernest Hemingway's long lost antlers have finally been returned to the writer's heirs after they were stolen by gonzo journalist Hunter S Thompson 52 years ago.
When he was 27 years old, Thompson stole the antlers from Hemingway's Idaho home, just three years after the author of A Farewell to Arms shot himself in the head.
Thompson, who committed suicide the same way in 2005, was in Idaho in 1964 to investigate the Hemingway's death on assignment for the National Observer.
He wanted to know what brought the writer to the small town of Ketchum after years of living in Spain, Cuba, and Key West, Florida.
The antlers were mounted at the entrance to the cabin and proved too tempting for young Thompson, who took them with him when he left.
They hung in Thompson's garage until his widow Anita decided to return them, 11 years after her husband's death. According to her, Thompson loathed himself for what he had done, given his huge respect for Hemingway. He didn't tell anyone about the theft.
"He got caught up in the moment," she said. "He had so much respect for Hemingway. He was actually very embarrassed by it."
She drove to the Ketchum home, which is now owned by Nature Conservancy, to deliver the antlers, something she and Thompson had talked about before he died.
"We planned to take a road trip and quietly return them, and not make a thing of it. Not even mention it, just return them," she said. "But we never did. We talked about a few times as a 'wouldn't it be neat if…' thing because we assumed we would."
The antlers will be returned to one of Hemingway's grandsons, Sean Hemingway, who owns a museum dedicated to the influential writer famed for his stripped back prose.
Thompson's National Observer piece reflected on Hemingway's return to the place he associated with the "good times." He even mentions the elk antlers when describing Hemingway's cabin.
Happiness in intelligent people is the rarest thing I know.

— Ernest Hemingway (@__Hemingway__) August 8, 2016
The return of the antlers brings a poignant end to the final chapters of two influential writers who chose to end their lives with a bullet.