Shrinking Gitmo: 15 prisoners transferred in largest Obama-era release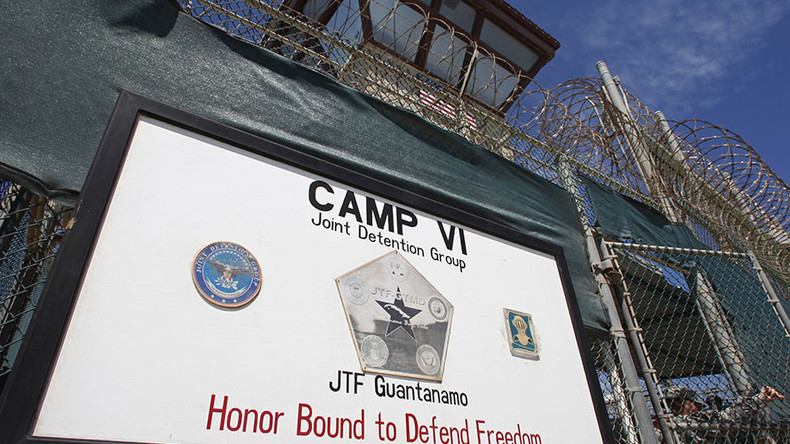 Only 61 captives remain in the Guantanamo Bay detention camp, following the largest single transfer out of the notorious facility under the Obama administration.
Fifteen men were sent to the United Arab Emirates on Monday, the Guardian reported, citing an anonymous Obama administration official ahead of the formal announcement from the Pentagon. The Emirates have accepted former inmates of the facility in the past.
Read more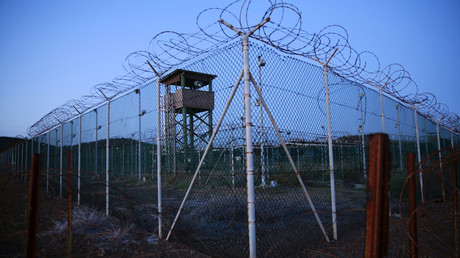 Though President Barack Obama vowed to close down the infamous camp, established by the Bush administration in 2002, he has been unable to do so, due to opposition from Congress and the military. Instead, he has pushed to transfer out detainees cleared for release by the federal Periodic Review Board.
Previously, the largest single release involved 12 people in December 2009.
When it opened in 2002, Guantanamo had 779 prisoners. As of today, 693 of them have either been released or transferred to another country.
Transferring prisoners in larger numbers is something the Obama administration started doing just recently, as the term of America's 44th president comes to a close.
So far this year, Obama has released a total of 31 prisoners. In January, 10 Yemenis were accepted by Oman, and another two were released to Ghana. Gitmo's last Kuwaiti was also released that month, along with a Saudi prisoner. Following that wave of releases, an Egyptian was transferred to Bosnia, and one more Yemeni was handed over to Montenegro at the end of January.
In April, two Libyan prisoners left Gitmo to Senegal, while nine Yemenis were moved to Saudi Arabia.
The last two times prisoners were released were in June and July, when a total of four people were let go to three foreign countries, Montenegro, Italy and Serbia.