Two women assaulted at country music festival ignored by right-wing media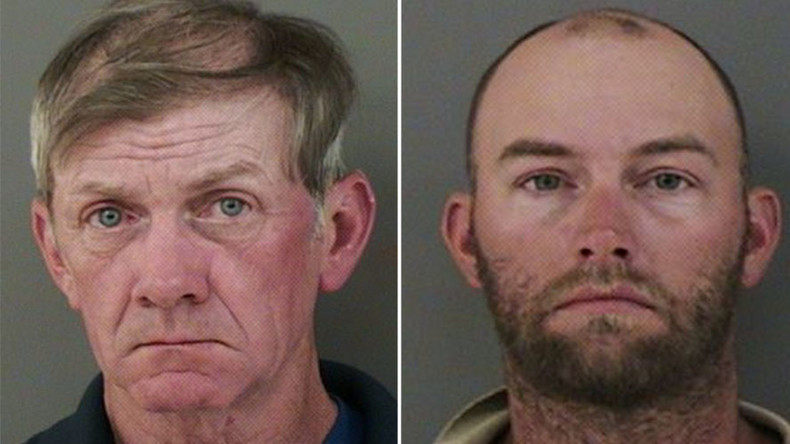 Two women were sexually abused at the Willamette Country Music Festival in the US city of Brownsville, Oregon this past weekend, with two men arrested for the assaults.
A 20-year-old woman reported the first incident early Sunday after she woke up naked in the RV in which she was staying with no memory of the night before.
Terry Allen Pepiot, a 56-year-old who was staying in the RV with the woman, admitted he sexually assaulted her. He was arrested for "unlawful sexual penetration."
A second 20-year-old woman reported a sexual assault on Sunday. She and a friend were drinking with a man they had just met. A few hours later, she woke up to find the man sexually assaulting her. Jeremy Russell Janssen, 37, was subsequently arrested for sex abuse.
The Linn County Sheriff deputies issued a number of 'Minor in Possession of Alcohol' tickets to festival attendees and escorted them off the property. The legal drinking age in Oregon is 21.
Police are investigating whether alcoholic drinks given to the two underage victims were spiked, or if it was excessive consumption to the point of blacking out.
The incidents could spell a PR disaster for the country music festival, but they have not yet sparked a right-wing media outrage similar to previous stories this summer about sexual assaults at music festivals in which "refugees" or "migrants" were accused.
Conservative media outlets framed alleged assaults in Sweden, Germany, the UK, and elsewhere as symptoms of Europe's response to the refugee crisis, coining the term "rapeugee," even though some of those cases turned out to be false allegations.
Police in Karlstad who initially identified those suspected of sexual attacks at a music festival as a gang of seven or eight unaccompanied "migrant" youths later admitted to Swedish radio there were other non-migrant suspects as well, according to Reuters.
"So it is a bit too early to say what the common denominator is," Inspector Urban Bengtsson told Swedish radio.
Mattias Grenestam, who is leading the police investigation of attacks at the festival in Bravalla, said the suspects were acting alone.
"They cannot be identified as part of any group," he told the newspaper Dagens Nyheter, Reuters reported.
The majority of sexual assault perpetrators in the US are classified as "white" by the FBI and media outlets have been criticized in the past for the way their crime reporting uses race.
The Associated Press, of which RT is a member, updated its famed Stylebook four years ago with guidelines on when to use race when reporting crimes.
"Race is pertinent in stories about crime suspects who have been 'sought by the police or missing person cases,'" Poynter wrote about the change in 2012, "(S)o long as 'police or other credible, detailed descriptions' are used. When the suspect is found or apprehended, the update says, the racial reference should be removed."
Fox News Channel put "refugee" in the headline for its coverage of assaults at a Swedish music festival last month, without any statements from police using that exact term.
While the local Oregon Fox affiliate, which is not owned by Rupert Murdoch's News Corp, reported the Willamette county assaults, the rest of the network's websites remained silent on the country music festival assaults.
Another right-wing media outlet, Breitbart, ran a story with the headline "'Foreign Men' Rape, Molest Girls At Anti-Racism 'Peace & Love' Festival" citing a Swedish-language report by an anti-migrant conservative website which supposedly quotes a police spokesperson using the term "foreign men."
National Public Radio in the US tried to tackle this issue last week on its program Weekend Edition.
A comment on their story by 'Katrags' noted, "The number of rapes have not increased AT ALL since the immigration crisis, according to Europol, BPOL, or the SPA. The VAST majority are committed by Europeans, not migrants or refugees. It is not a migrant problem, but a MALE problem. But don't let facts get in your way."
In Sweden, police said, "The descriptions [of perpetrators] are diverse, with the one common denominator being that these are all young men."