Trump says American terror suspects could be tried, held in Guantanamo
Donald Trump expressed his support for sending US citizens accused of terrorism to be tried and detained at the prison camp in Guantanamo Bay, Cuba. Current law prevents US citizens from being tried before military tribunals, however.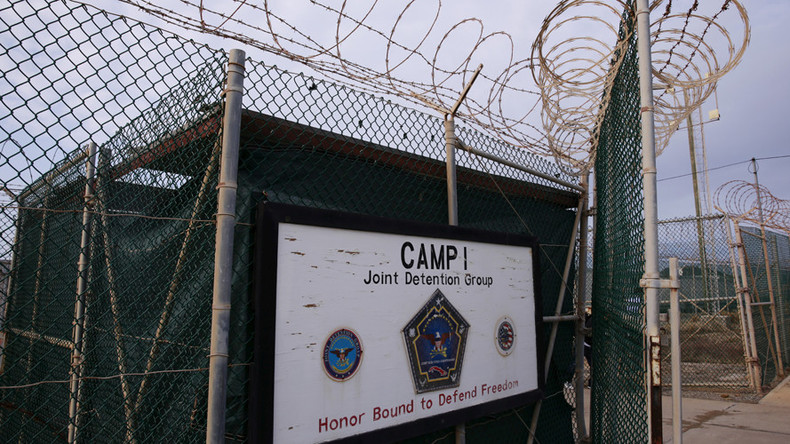 The GOP presidential nominee suggested that he would be "fine" with Americans being tried in Guantanamo Bay by military court systems in a Thursday interview with the Miami Herald.
READ MORE: Pentagon releases report on 107 Gitmo detainees

"I want to make sure, that if we have a radical Islamic terrorist, we have a safe place to keep them," Trump said, echoing the concerns of other Republicans that housing terror suspects on American soil could potentially be a security threat.
"I know that they want to try them in our regular court systems, and I don't like that at all," he added. "I would say they could be tried there, that would be fine."
Federal law, however, currently prevents American citizens from being tried by military commissions. Changing that or any other law would require an act of Congress or a court decision, neither of which is in the purview of the president.
The Guantanamo Bay detention camp has been a point of political contention since it was opened in 2002, since prisoners can be detained there for years without being charged. One of President Obama's major 2008 campaign promises was closing the facility, though his attempts to transfer out all of the detainees has been met with stiff resistance from Congress.
You can share this story on social media: