Lead in Flint's water now meets federal requirements – researchers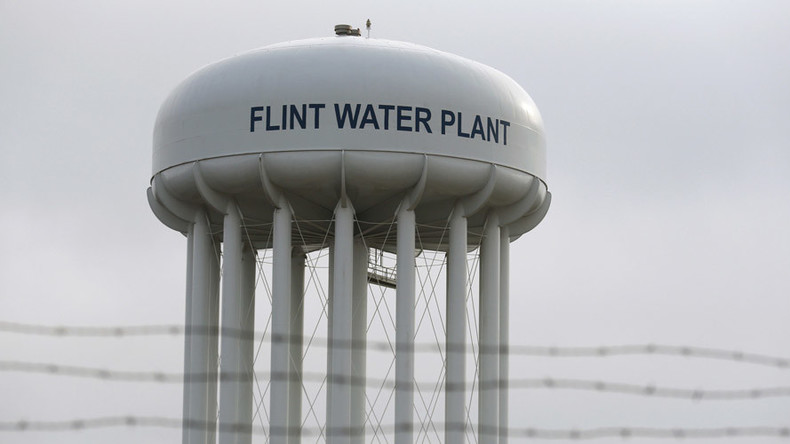 Lead levels in Flint, Michigan have dropped below federal limits, according to a new study. However, the water is still not officially considered to be safe to drink without filters.
Researchers from Virginia Tech University announced Thursday that, in their most recent round of testing in July, 45 percent of homes had lead levels below the 15 parts per billion (ppb) threshold, down from only 9 percent of homes in August 2015.
"This really shows that the corrosion control and all the other things implemented by the feds, the state and the city are really working," Virginia Tech Professor Marc Edwards, who led the study, said in a press conference. "Flint's system is on its way to recovery."
Flint's water, however, is still not officially safe to drink without a filter. The study, which was funded by the Environmental Protection Agency, was a random sampling, meaning that it did not pay special attention to "high-risk" areas of Flint.
"Homeowners in Flint should continue to follow the state and EPA's advice of using their lead filters and continuing to drink bottled water," Virginia Tech Ph.D. student Kelsey Pieper said, according to PBS.
Flint's water supply was discovered to be contaminated with lead by Virginia Tech researchers last year, and the crisis became a national ordeal, with President Barack Obama declaring a state of emergency in the city.
The City of Flint chose to switch its water source the local Flint River in April 2014 instead of purchasing it from nearby Detroit in an effort to save $5 million over two years.
In October 2015, the city reverted its water supply from the contaminated Flint River back to Detroit's water system, but an estimated 8,000 children were exposed to water with unsafe levels of lead, and many of the city's lead pipes still need to be replaced.
Flint is expected to see dramatic improvements, Edwards told PBS, adding that he hopes that the incident can be used as a case study for the rest of the US in how to handle lead large-scale lead contaminations.
Nine state employees are facing criminal charges for their alleged roles in hiding evidence related to the water crisis.
You can share this story on social media: