Daily Beast outs gay Olympians, but not gay Republicans at RNC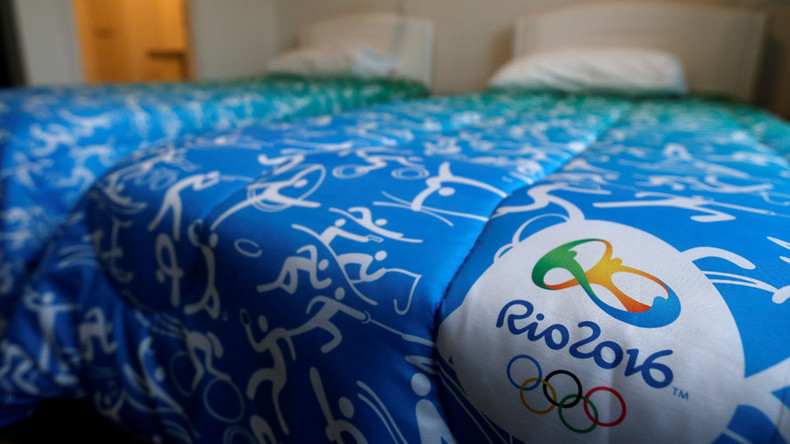 Outrage was boiling online over the Daily Beast's choice to publish a voyeuristic piece detailing the sex lives of Olympic athletes. Why the focus on gay athletes rather than, say, a spike in demand for gay escorts at the Republican National Convention?
The Daily Beast's article titled "The Other Olympic Sport in Rio: Swiping" was found by many to be, at best, in poor taste and at worst, homophobic and potentially dangerous. To summarize it, a straight man was sent to Rio to see how Olympians use dating and hookup apps. However, he focused most of his attention on Grindr, a hookup app targeted to gay men.
"No prizes for guessing that Grindr proved more of an instant hookup success than Bumble or Tinder," author Nico Haines wrote in a questionable sentence. Given that Grindr was never intended to be a dating service, Haines' multiple critics took this sentence to cast shame on the sex lives of gay men.
In its original form, the article was published using the pictures of the athletes – one of whom hails from a country where homosexuality is a crime.
For athletes such as him, leaving their country gave them the opportunity to express their sexuality in a way many heterosexual individuals – such as the author of the Daily Beast article – may take for granted.
Pictures have since been removed from the piece, but nothing on the internet is ever truly gone for good. This leaves a number of lingering questions, such as "Why would anyone think this was a good idea?"
Given the prevalence of cellphones and the proliferation of dating and hookup apps, it's safe to assume that any large event in the US will increase use of these apps. It's not even necessary to assume, Tinder reported a 300 percent increase of usage in the Indio and Palm Springs areas during the first weekend of Coachella.
This begs the question: why was this necessary? It seems odd that the Daily Beast dedicated a piece to "see how dating and hook-up apps were being used in Rio by athletes," as Editor in Chief John Avlon wrote in response to the backlash, while they did not apply that same logic to an event in the US – such as the Republican National Convention – where no one will be put to death because of their sexuality.
The Daily Beast's coverage of the convention was standard for the left-leaning news source. They covered Cleveland's Hospitals preparing for the bouts of violence that never materialized and comedian John Oliver's coverage of the RNC, as well as multiple articles about Trump's influence over the convention.
Meanwhile, there were reports of gigolos earning $800 a day during the convention by having rendezvous with men from conservative states – men of more influence than a 22-year-old runner from a distant country.
"The Republicans have a lot of delegates in the closet, let's put it that way," one escort told the New York Post.Escorts described their RNC clients as married and aged between 40 and 50, while Craigslist teemed with ads offering gay sex targeted at convention-goers. Meanwhile, the average age of an Olympic athlete is roughly 25, according to Sports Illustrated. These athletes are not politicians, they do not write anti-homosexual legislation and their sex lives affect no one except for them and their partner – or partners, depending on what app they're using.
The Beast's "Olympic sex" article looks even stranger when it is compared with the paper's response to a Gawker scandal in the summer of 2015. Gawker paid a gay escort for evidence that outed a seemingly unknown corporate figure that will remain nameless. Writers for the Daily Beast wasted no time in condemning the move, writing pieces titled "Shame on Gawker."
"Gawker, it was deemed, was guilty of cheap, indiscriminate trashing of a man who was not a public figure… and what of his family life?" asked Beast author Tim Teeman in another article.
That is a very valid statement – that should have been applied to the Beast's own work.

UPDATE: At 10:00 p.m. EST, the Daily Beast removed the article and in its place put an apology from the editors that concluded: "We screwed up. We will do better."