TSA stops passenger with loaded 3D-printed gun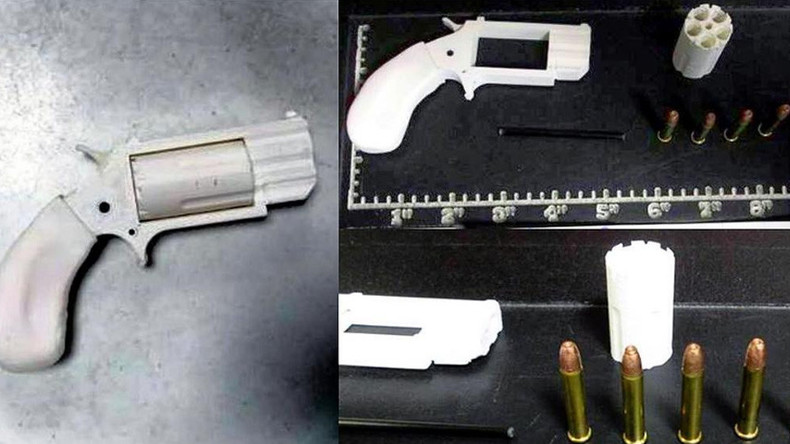 Airport screens in Reno, Nevada confiscated a 3D-printed gun loaded with five rounds of ammunition in a passenger's carry-on. The controversial plastic guns can't be detected by metal detectors.
The replica gun was built entirely from parts made with a 3-D printer, Transportation Security Administration (TSA) security officers said. While it was "inoperable," the gun was loaded with five .22-caliber live bullets.
The passenger told Reno-Tahoe International Airport security he had "forgotten" that the gun was in his bag, and was willing to leave it behind to board his flight.
Federal regulations require passengers who fly with firearms to leave them unloaded, locked in a hard-sided container, and sent through as checked baggage. Passengers can pay fines as high as $11,000 for prohibited items.
"When packed properly, ammunition can be transported in your checked baggage, but it is never permissible to pack ammo in your carry-on bag," the TSA wrote on its blog. "You can travel with your firearms in checked baggage, but they must first be declared to the airline."
The TSA reported airport screeners confiscated 68 firearms in carry-on luggage between July 29 and August 4. Of that number, 59 were loaded and 21 had a bullet in the chamber.
"Just because we find a prohibited item on an individual does not mean they had bad intentions; that's for law enforcement to decide," the agency wrote. "In many cases, people simply forgot they had these items."
An agency's spokesperson told AP that it may be the first time the TSA has confiscation of a 3D-printed gun.
As 3D printers become more available, guns made from the machines are considered controversial as basic metal detectors or security measures can miss the plastic and resin pieces entirely.
Last year, the non-profit organization Defense Distribution sued the US State Department after the federal government ordered the group to remove the plans for a single shot plastic pistol from the internet. It is not yet illegal to 3D print guns.