Chicago Public Schools sued over alleged handcuffing of 6yo for 'stealing candy'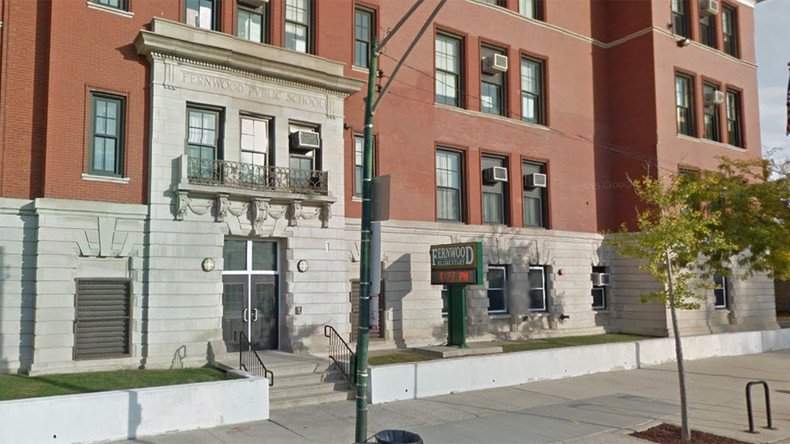 A mother is suing Chicago Public Schools (CPS) after her 6-year-old daughter was allegedly handcuffed by a security guard and left near the premises' boiler room under the stairs for more than an hour.
The incident reportedly occurred at Fernwood Elementary School back in March after the child took some candy from the teacher's desk without permission.
The security guard in question, who has since been dismissed from his job, and the CPS are named in the lawsuit which alleges use of excessive force, false imprisonment and causing emotional distress.
"She was under the stairs, handcuffed, in the school, by the boilers. You can't treat children like that," the girl's mother, Marlena Wordlow, told reporters.
Her lawyer, Jeffrey Granich, was equally scathing: "I can't imagine where anybody working in a school would ever conceive that this is an appropriate way to behave, an appropriate way to discipline a child."
The child has since left Fernwood Elementary but, according to Wordlow, has not yet been offered a place in any other school by CPS.
In a statement to ABC7, the CPS said it takes the allegations "seriously" and that student safety is "vitally important". "Once the incident came to light, the District immediately took the appropriate steps to address the situation and ensure our students' safety," it added.
You can share this story on social media: