LA police shot 14yo boy, said he 'had a gun'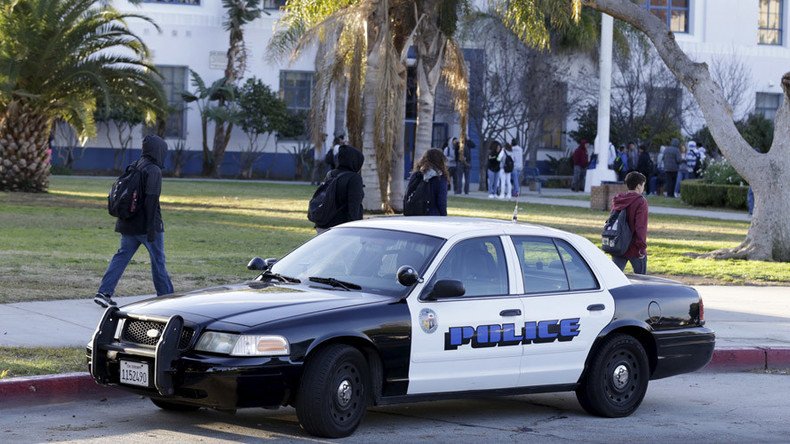 Police in Los Angeles, California shot and killed a teenager after officers said he "pulled out a handgun" during a foot chase. Though the suspect was initially described as a male in his 20s, the coroner later identified him as a boy of 14.
LA Police Department gang enforcement officers "engaged in a foot chase" with a suspect in the area of Cesar Chavez Avenue and Breed Street in Boyle Heights on Tuesday night, KABC reported, citing LAPD Detective Meghan Aguilar. The area is a predominantly Mexican-American neighborhood just east of downtown LA.
Officers opened fire when the suspect pulled out a gun, killing him. A handgun was found near the suspect's body, but "it was not immediately clear if the suspect fired at officers," KABC reported, citing LAPD officials.
On Wednesday, however, the Los Angeles County coroner identified the victim as 14-year-old Jesse James Romero. His family described him as a typical teen and a "good kid," adding he would never have a gun.
"Just a kid, running up and down the streets, having fun, going to the park, playing basketball," Romero's cousin told KABC.
His name is Jesse James Romero and this kid would have turned 15 on August 24th

— feminist thespian ho (@im_sucha_lopez) August 10, 2016
Police officials blamed Romero's death on gang activity in the area.
"In a community where violent crime continues to rise, particularly gang crime, this event underscores the need for youth programs and outreach, which provide opportunities and alternatives for the youth of our communities," LAPD Deputy Chief Robert Arcos said in a statement.
Romero was the 12th person killed by on-duty LAPD officers in 2016, according to the Los Angeles Times. Three more Angelenos were shot by police, but survived.
You can share this story on social media: