White man fatally shoots black man after calling 911 over 'hoodlums'
Published time: 10 Aug, 2016 02:30
Edited time: 24 Aug, 2016 08:29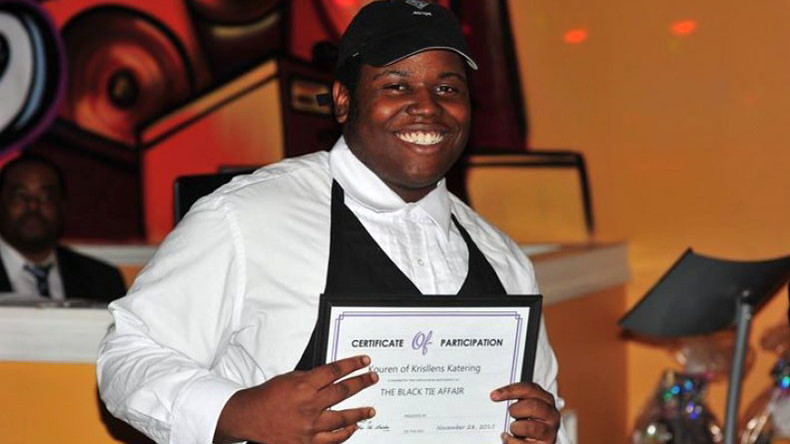 In a time of heightened racial tensions comes the story of Kouren-Rodney Bernard Thomas, an African-American man who was shot to death moments after a white homeowner called 911 to complain about "hoodlums," promising to "secure our neighborhood."
Chad Copley, 39, called 911 early Sunday morning from his home in Raleigh, North Carolina. He demanded a police car come quickly and told the dispatcher he was "locked and loaded," ready to confront a group of "hoodlums," the Washington Post reported.
The dispatcher asked Copley to clarify, and he elaborated.
"I'm on neighborhood watch," he said. "I am going to have the neighborhood meet these hoodlums out here racing up and down the street. It's 1 in the morning. There's some devil in them. They have firearms and we're going to secure our neighborhood. If I was you, I would send PD out here as quickly as possible."
The police department did not have time to reach the scene. Just minutes later, Copley called back.
"I yelled at them, 'Please leave the premises,'" he said. "They were showing firearms, so I fired a warning shot and uh, we got somebody that got hit."
He continued, "I fired my warning shot like I'm supposed to by law… They do have firearms, and I'm trying to protect myself and my family."
There is nothing in North Carolina's laws mandating, or even mentioning, use of a warning shot. While the state does have its version of a "Stand Your Ground" law, which allows homeowners to use force without retreating first, Copley simply said that the men were "showing firearms."
Given that he was in an open-carry state, Thomas would have been legally allowed to have a visible weapon, provided he had the proper licenses.
When the dispatcher tried to get more information, such as who had been hit or where he was located, Copley told the dispatcher, "Please just send a car."
"There's friggin' black males outside my friggin' house with firearms. Please, send PD. Thank you," he went on to say.
By the time the police showed up, 20-year-old Thomas was already dying. He was transported to WakeMed hospital, where he was pronounced dead.
Copley has been arrested on first-degree murder charges and is being held without bail. He may face the death penalty.
So what exactly happened that caused one young man to lose his life, and another man to risk losing his? While the details are still coming in, friends of Thomas explained to the Raleigh News & Observer that they ended up in Copley's neighborhood for a party.
Neither Thomas nor his friend David Walker were invited to the party, so they mingled outside of the house and waited to get permission to come inside. While they were waiting, someone they knew told them, "Bro, it ain't no girls."
The two men decided that without girls, the party wasn't worth it and they would go home. As they walked back to where they had parked behind "a string of cars," Thomas saw what he believed were police lights.
Walker told the News & Observer that Thomas "had a little weed on him," and took off running towards their car. Walker then watched him go, telling the newspaper, "I yelled at him, 'We good now, stop running.' He turned his head back to me, and that's when a shot went off. We didn't know that it came from the house. We were all looking around like, who got a gun?"
Copley shot from inside his garage, hitting Thomas. Whether Thomas was armed remains to be confirmed, but the News & Observer did not say whether Walker made any mention of either of them having weapons at hand.
While the facts around Thomas' death are still coming in and Copley's fate remains to be seen, friends and family had loving words about Thomas. His mother, Simone Butler-Thomas, described him as a comedian who had worked at a Waffle House since 2014.
"He was 'Mr. Safety 101,'" his mother told the Raleigh newspaper.