Chicago still paying for its failed Olympics 2016 bid, while LA tries for 3rd time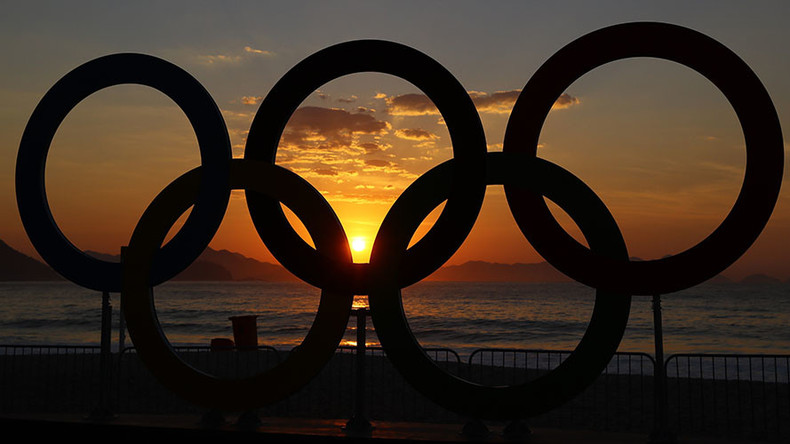 Los Angeles Mayor Eric Garcetti, who hopes to bring the 2024 Olympics to his megalopolis, says his bid is being hampered by Donald Trump's presidential candidacy.
The citizens of Chicago, who are still paying for their failed bid for this year's Olympic Games submitted eight years ago, might think the City of Angels is better off, given the hidden and destructive costs.
"I think for some of the IOC members they would say, 'Wait a second, can we go to a country like that, where we've heard things that we take offense to?'" Garcetti, a long-time Clinton supporter, told the Associated Press.
The decision on the 2024 Olympics will be made two months before presidential polls open in November, but the Democratic mayor used the opportunity to slam Trump.
"But even if that doesn't happen, even the threat of that, the talk of that, the idea that we exclude people based on who they are at our borders, gives us urgency to having things like the Olympics underscore who we are and what we're about," he added during his Tuesday press conference in Rio.
Even though LA hosted the international games twice before, in 1932 and 1984, the Olympics have a controversial legacy for cities that won - and lost - their bids.
The cost of hosting the games, estimated to be between $15 and $20 billion, usually exceeds revenue by $10 billion or more. In the case of London 2012, a 5 percent drop in tourism was reported, according to economist Andrew Zimbalist.
The current Rio Olympics were awarded in 2009 at a time when the country was emerging from a recession and forecast to experience significant economic growth.
Since then, the economy has experienced another recession and the games have seen protests with poverty-stricken Brazilians outraged at the cost of the Games.
READ MORE: 'Enjoy Olympics, we're paying high price': Thousands across Brazil hold pre-Rio rallies
For those cities that try and fail to get the games, they can be saddled with years of debt and other obligations that were pushed as "selling points" for the IOC.
Similar to the economic bailouts in Greece and Ireland, Chicago was "encouraged" to privatize its parking meters to raise revenues, lock unions into 10 year contracts, and purchase property for an Olympic Village that has since dropped in value and sits empty.
In 2008, Mayor Richard Daley awarded a 75-year lease of 36,000 parking meters to a Morgan Stanley-led private consortium for $1.2 billion.
The revenue raised may have helped fund the bid for the Games, but city taxpayers had to pay out $61 million in a lawsuit to the consortium for compensation due to street closures for city events and works.
Residents have also seen parking fees in the city increase by as much as four times their original cost and lost free parking on Sundays.
The Chicago Olympic bid was mostly paid for by private money, but the purchase of the Michael Reese Hospital Campus was paid for by taxpayers.
The site, intended to become the Olympic Village, is estimated to have cost $140 million in principal and interest, according to the Chicago Tribune.
When purchased in 2008, it was valued at $2 million per acre, which has since dropped to $300,000 per acre.
The site will not be fully paid for until 2024.
One of the reasons Chicago is thought to have lost its bid for the 2016 Olympics over the limited access to the US for foreign fans following 9/11.
Similar concerns are credited with New York losing its bid for 2012.
"The US Olympics Committee says we'll never get another Olympics in the United States unless we can solve this problem (visas, entry and friendly reputation) because the fans can't get here. We lost the Pan-Am Games to Brazil because the fans couldn't get to San Antonio," Roger Dow from the Travel Industry Association of America is quoted as saying in the Matthew Morgan book "The Impact of 9/11 on Business and Economics: The Business of Terror."
Boston showed more foresight in their bid for the 2024 Games, dropping out of the race after residents showed opposition.
A poll conducted by Gravis Marketing found 53 percent were opposed to the city hosting the games with only 37 in support.
"I cannot commit to putting the taxpayers at risk. If committing to signing a guarantee today is what's required to move forward, then Boston is no longer pursuing the Olympic and Paralympic Games," Mayor Marty Walsh said in a press conference last year.
Los Angeles will find out on September 13 if they have been successful in their bid to host the 2024 games.
They face rival bids from Rome, Paris, and Budapest.