Uproar after Harrisburg police kill man, as claim he held knife to mother's throat disputed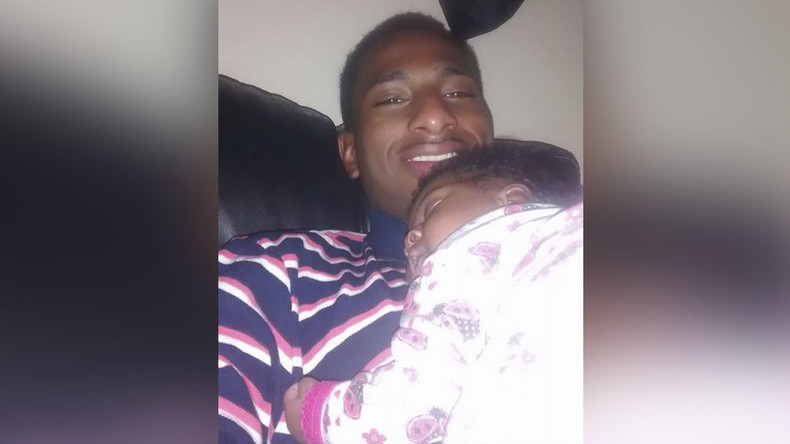 A man with a knife to his mother's throat refused to drop the weapon, police say, before they opened fire and killed him. The mother, however, disputes this version of events.
Earl Pinckney, 20, was allegedly holding a knife to his mother's throat when Harrisburg, Pennsylvania police were forced to Taser, then shoot him. However, his mother, Kim Thomas, vehemently denies that this was the case.
"No you didn't Tase my son. You shot him right in the heart," Thomas told Penn Live. "They need to know."
She also claims the district attorney's version of events is fiction. Thomas said the incident began with an argument.
"We had a little fight, argument like families have arguments," she said.
The argument turned into a scuffle between Pinckney and other relatives, but it was quickly de-escalated.
"I stopped it," she told Penn Live. "I told everybody to get out of the house. I hold my son. I was talking to my son. I know how to control my son. He was calming down. Everything was getting fine."
Moments later, a light shone into the room, and her son was shot.
When she learned that police were claiming her son had a knife, she denied it.
"No, no," she said, showing that there were no marks on her neck indicating a knife being held to her. "He never had a knife."
Pinckney suffered from bipolar disorder, and Thomas claims that the police were aware of that. However, his older brother, Marques Thomas, said police shot his brother through a window on the second floor at the back of the house. He told Penn Live that the house was "swarmed" by police; they even used their back porch overhang to climb to the second floor.
Thomas' version of events is in direct contrast with the Dauphin County District Attorney's statement. The officer involved in the shooting is on leave for the duration of the investigation.
Harrisburg Police Chief Tom Carter held a press conference Monday, where he retold the police statement that Pinckney had a knife to his mother's throat and was told to "get back," before they opened fire.
He also claimed that there were four officers in the room when the shot was fired, despite Pinckney's brother's statement.
The family released a statement in response to the District Attorney and Police Chief, saying: "While we understand that the criminal investigation into the shooting is in its preliminary stages, and there are still many more facts to be gathered, we want to be clear that we disagree with the preliminary statements made during the press conference as they directly contradict the eyewitness account of a family member who was at the scene prior to, during, and following the shooting."
Meanwhile, protests have already begun in Harrisburg, where families have hit the streets to march.