10-yo boy dies on world's tallest waterslide in Kansas waterpark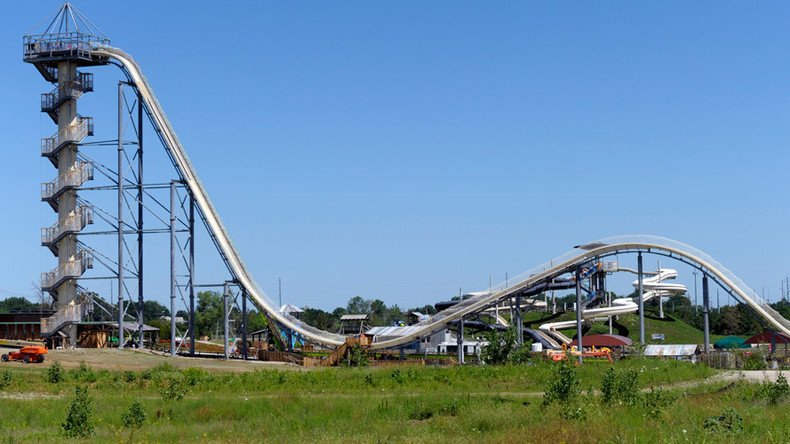 A 10-year-old boy was killed in an accident on the world's tallest waterslide at Schlitterbahn Waterpark in Kansas City.
Police said they are investigating an accidental death case, but no further details have been released. Park spokesperson Winter Prosapio confirmed that the boy died on the Verruckt slide and that the park had been closed.
Officers working an apparent accident death investigation at Schlitterbahn. No other details at this time.

— Terry Zeigler (@KCKPDChief) August 7, 2016
The Verruckt, which means 'crazy' in German, features a 169 foot drop at 65 mph.
Authorities initially said the child was 12-years-old, but the family of state Rep. Scott Schwab released a statement announcing that the victim had been their 10-year-old son, Caleb Thomas Schwab.
"Since the day he was born, he brought abundant joy to our family and all those he came in contact with," said the statement. Officials did not provide any specific details of the incident, asking for privacy as the investigation is ongoing.
The park will remain closed on Monday. It is required by law to shut down in the wake of an accident resulting in serious injury.
The Verruckt slide opened in 2014 and is 17 storys high, with 264 steps leading up to the top. A conveyor belt glitch led to its opening being delayed three times. Several crash dummies were also 'killed' during testing, the Travel Channel's Xtreme Waterparks reported at the time.
You can share this story on social media: