American Psychiatric Association urges members to stop calling Trump mentally ill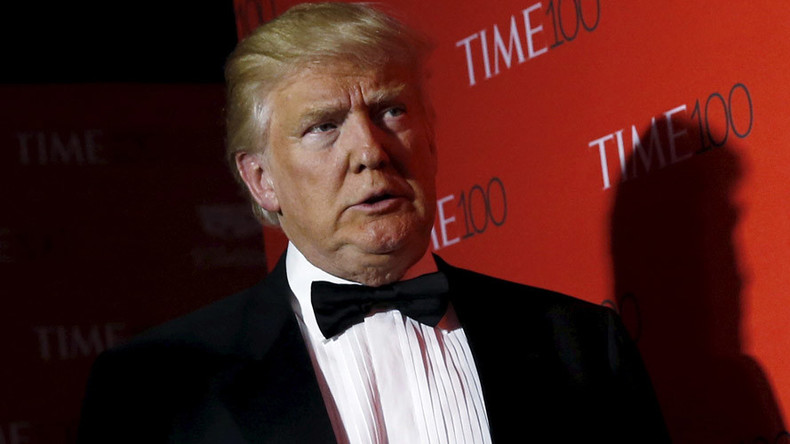 The American Psychiatric Association (APA) has urged its members to stop associating Republican presidential nominee Donald Trump with mental illness, despite the "anything but normal" 2016 election cycle.
The group warned that although this election is unique, members should refrain from analyzing the businessman and calling him "mentally ill".
READ MORE: Trump: Why can't US use its nukes?
"This year, the election seems like anything but a normal contest, that has at times devolved into outright vitriol," APA president Maria A Oquendo said. "The unique atmosphere of this year's election cycle may lead some to want to psychoanalyze the candidates, but to do so would not only be unethical, it would be irresponsible."
The announcement comes as a petition by Congresswoman Karen Bass urging the Republican party to diagnose Trump gained over 25,000 signatures in four days.
Bass claimed there is a "patriotic duty to raise the question of [Trump's] mental stability to be the commander in chief and leader of the free world."
"Mr Trump appears to exhibit all the symptoms of the mental disorder Narcissistic Personality Disorder (NPD)," it reads. "Mental health professionals need to come forward and urge the Republican party to insist that their nominee has an evaluation to determine his mental fitness for the job."
The APA's 'Goldwater Rule' prohibits psychiatrists from giving opinions on public figures' potential mental illnesses. It was born from Republican Barry Goldwater's presidential campaign in 1964.
Goldwater's slogan was "In your heart, you know he's right" and his critics came up with the alternative, "In your guts, you know he's nuts," which led to speculation about the candidate's mental state.
Fact magazine surveyed 2,417 psychiatrists on their opinions of Goldwater's mental state and 1,189 said he was unfit to be president.
"I can understand the desire to get inside the mind of a presidential candidate," Oquendo continued, before warning of the dangers of professionals diagnosing without examining someone in person.
"A patient who sees that might lose confidence in their doctor, and would likely feel stigmatized by language painting a candidate with a mental disorder (real or perceived) as "unfit" or "unworthy" to assume the Presidency," she added.
The #DiagnoseTrump hashtag has been shared on social media, with some using it to call for a diagnosis, and others criticizing the hashtag for stigmatizing mental health, and excusing Trump's actions.