ISIS fills 'vacuum of power' in Libya left by US – VA senator to RT (VIDEO)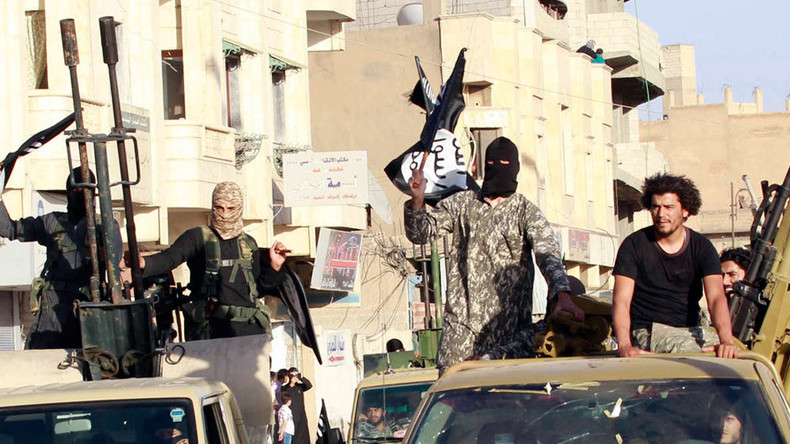 A Virginia state senator told RT that the US campaign against the Islamic State in the coastal city of Sirte, Libya is nothing but "a political ploy," and that the White House is embarrassed at the "enormous vacuum of power" it created, which allowed terrorists to gain footing.
On August 1, the Pentagon reported that its troops conducted precision airstrikes against Islamic State (IS, formerly ISIS/ISIL) "at the request of the Libyan Government of National Accord (GNA)."
READ MORE: US launches air strikes on ISIS targets in Libya

The department's press secretary Peter Cook stressed that the strikes had been authorized by President Barack Obama.
Recapturing Sirte from IS would be a significant advance for the Libyan forces. Located halfway between Tripoli and Benghazi, the city of Sirte has been one of the terrorists' strongholds since August 2015.
Pentagon officials say that "additional US strikes will continue to target ISIL in Sirte in order to enable the GNA to make a decisive, strategic advance."
However, Virginia State Senator Richard Black (R-Loudoun) says there is another reason why the US got involved in yet another military activity.
"We left this enormous vacuum of power - there is no legitimate government of Libya," he told RT. "I think it was an embarrassment to the Obama administration and as a consequence we have gone in and we have began to bomb, and we've began to work to recapture that city. I think it's a political ploy."
'ISIS troops come from the US'
This week, Wikileaks claimed that Hillary Clinton had been involved in shipping weapons to jihadists, including to terrorists in the Islamic State.
The news was welcomed by Senator Black.
"I am very grateful to WikiLeaks because they have exposed a great deal of corruption that is going on," the Republican lawmaker said.
"Hillary Clinton should pay an enormous price for her support of terrorism," Black added.
"She has supported terrorism throughout her time as secretary of state. She has collected vast amounts of money, enormous sums of money," he stressed.
Yet, at the same time, Black says he has no doubt about US involvement into guns movement across the borders.
"There is no question in my mind that the United States have been involved in guns running out of Libya, moving guns into Turkey and then across the border into Syria," the senator said.
READ MORE: Assange: Vote for Hillary Clinton is 'vote for endless, stupid war' which spreads terrorism

Even more so, Black says, the US has four terrorist training camps, one in each of the following countries: Jordan, Qatar, Saudi Arabia and Turkey.
"The purpose is that they give basic training to the terrorists and the terrorists in theory going to support moderates," Black said. "But in fact, they go on the open market and they are sold to the highest bidder. There have been testimony from ISIS that says 'There do you think out troops come? Face of the moon?' No, they don't come from the face of the moon. They come from training camps, from the United States."
'NATO's purpose – aggression'
Black also criticized NATO for losing its initial meaning "of a very responsible treaty organization."
READ MORE: NATO's bid for global dominance could lead to new Cuban missile crisis - top Russian senator

"What happened is that NATO has metastasized from being a very responsible treaty organization into one that is searching for a purpose and the purpose is aggression," the senator told RT. "NATO has since engaged in wars of aggression against Libya, against Syria. They are evolved in Yemen."
You can share this story on social media: