Ex-firefighter arrested for arson at black colleague's home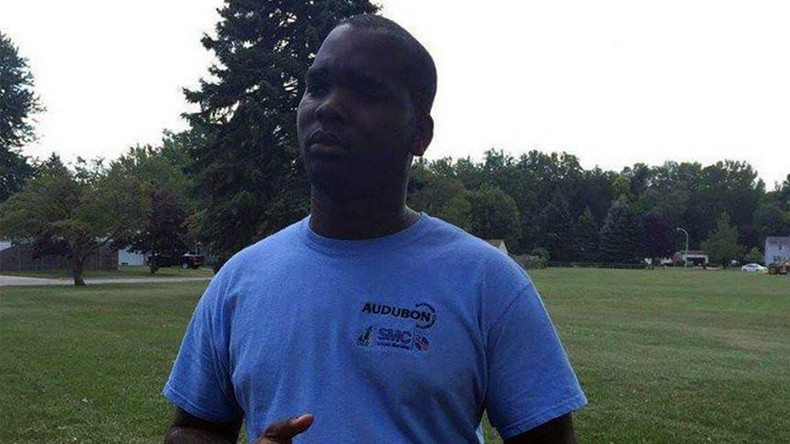 Residents of North Tonawanda, New York have rallied around their only black firefighter after a suspicious fire damaged his home just days after he received a racist letter. A recently-fired firefighter has been arrested in connection with the blaze.
Volunteer firefighter Kenneth Walker received a threatening letter on Monday, calling him a "n****r," and saying that blacks "are not allowed to be firefighters," and concluding with, "no one wants you in our city." On Wednesday, someone broke into the apartment Walker shared with his wife and two daughters and started a fire.
The North Tonawanda community has responded by rallying around Walker. Residents of the Buffalo suburb have raised more than $100,000 in aid, Buffalo News reported.
"It's unnecessary, but we're grateful," Walker said to reporters on Thursday.
"We're overwhelmed," said his wife, Amanda.
The upstate New York community was shocked to learn that the man responsible for the arson was a former firefighter and Walker's neighbor.
Matthew Jurado, 39, confessed to starting the fire in retaliation for being fired, but denied racial hatred as a motive, Buffalo News reported.
While Jurado denies writing the letter, police told WGRZ that "he knows who wrote it," but "didn't want to tell us who that person was."
Local news station WGRZ reported that Jurado was not in the same volunteer company as Walker. Fire officials told Buffalo News that Jurado was let go because he lacked proper training.
Walker's uncle Robert Sands told Buffalo News that his nephew trained together with Jurado at fire academy and "kind of thought of him as a friend."
"I am angry and relieved but in disbelief," Amanda Walker told Buffalo News. "He's been over to our home a couple of times and talked to our (two young) kids. You don't know who your friends are."
While neither Walker nor his wife and children were hurt in the blaze, the fire did kill the family's two cats and destroyed all of their belongings.
Donations for the Walker family will continue to be collected by the Gratwick Hose Volunteer Fire Company.