Robo-chef: Pizza ATM fires up snacks at university in Cincinnati (VIDEO)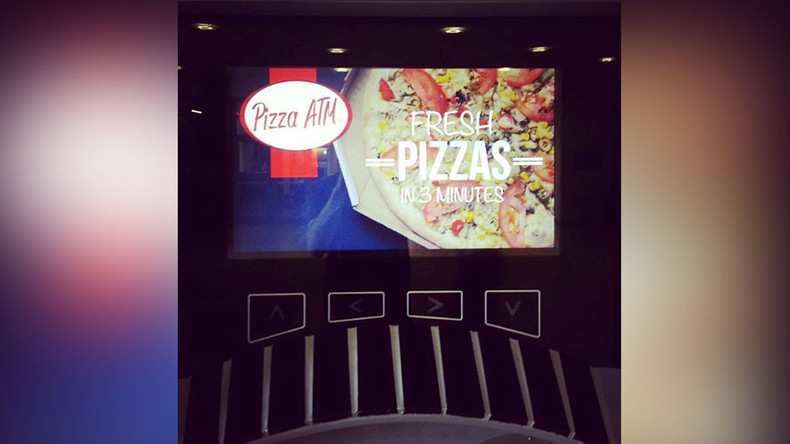 Just when you thought pizza couldn't get any more convenient, Xavier University in Cincinnati, Ohio is installing an ATM that will cook and distribute the fast food to students from a 'hole in the wall' inside its cafeteria.
READ MORE: Self-driving delivery robot makes first visit to United States
Pizza ATM maker French firm Paline says its device will deliver "24/7 pizza with no additional labor" through a robotic chef and dispenser, which can cook and hold up to 70 12" pies.
Installed inside the university's Hoff Dining Hall, the machine is thought to be the first of its kind in North America.
The large unit is described as "computer controlled" with a webcam as well as real-time email and text alerts to inform the hungry customer that their pizza is ready.
The machine's manufacturers claim that only the pizza base is precooked and that management of the 'best before' date is programmed into the machine.
So, when hunger pangs hit, people with the right dough ($10) can summon the device to whip up a custom pie quicker than you can tell a pizza chef: "You're fired."
READ MORE: GMO labeling law is 'fake', would not 'truly' expose engineered food – experts to RT
Images of the bizarre contraption standing in place at Xavier University have been posted online showing students gathering to try it out.
"It is the best pizza I've ever had, and I hate to admit that as a New Yorker," marketing director at the university, Jennifer Paiotti claimed to Ohio's WCPO.