Sex-for-drugs sting nabs Virginia mayor on meth dealing charges (VIDEO)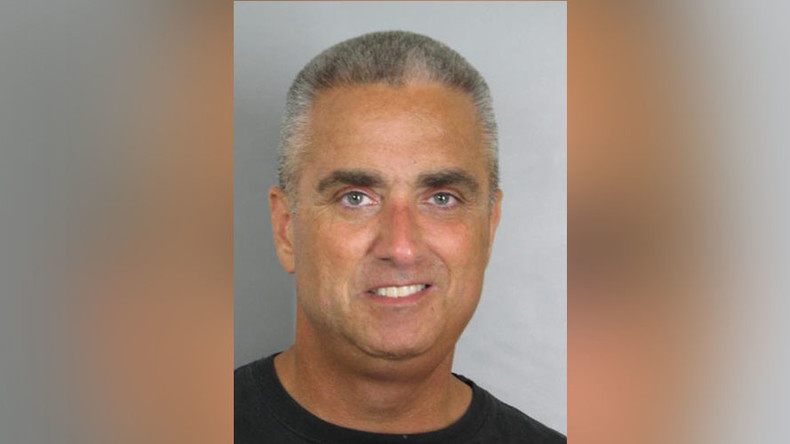 The mayor of Fairfax, Virginia, has been arrested in an undercover sting during which he allegedly tried to arrange a drug deal with cops via a 'sex' website.
Fairfax County police created a fake profile on a website used to organize sexual encounters between men in an operation to catch a person suspected of dealing methamphetamine online.
After a string of text messages to and from the suspect, during which he allegedly promised to provide meth in exchange for sex, the Organized Crime and Narcotics team arrested Fairfax Mayor Richard 'Scott' Silverthorne.
Silverthorne holds the office of mayor of the City of Fairfax, an affluent area in the DC suburbs, and is in his third term. He has, according to the Fairfax government website, championed "quality of life issues" and worked to promote "a healthy lifestyle."

He was among a group of Virginian 'Mayors for Hillary' who endorsed Hillary Clinton's presidential election candidacy ahead of the state's primary in March.
The 50-year-old, who also served on the city council from 1990 to 2012, was arrested Thursday at the Crowne Plaza Hotel Tysons Corner as he tried to deal "methamphetamine to the undercover detectives," say police.
Silverthorne has been charged with "felony distribution of methamphetamine and misdemeanor possession of drug paraphernalia."
Two other men, 34-year-old Juan Jose Fernandez and Caustin Lee McLaughlin, 21, both from Maryland, were later arrested on suspicion of supplying the hardcore drug. Police say McLaughlin was tasered as he resisted arrest, but there were no reported injuries in the altercation.
All three men were taken to Fairfax County Adult Detention Center.
Councillor Jeff Greenfield has been appointed acting mayor, according to a city statement provided to RT.com.
"We will not comment on Mr Silverthorne's personal legal matters," the statement added.
You can share this story on social media: