George Zimmerman punched in face after introducing himself as Trayvon Martin's killer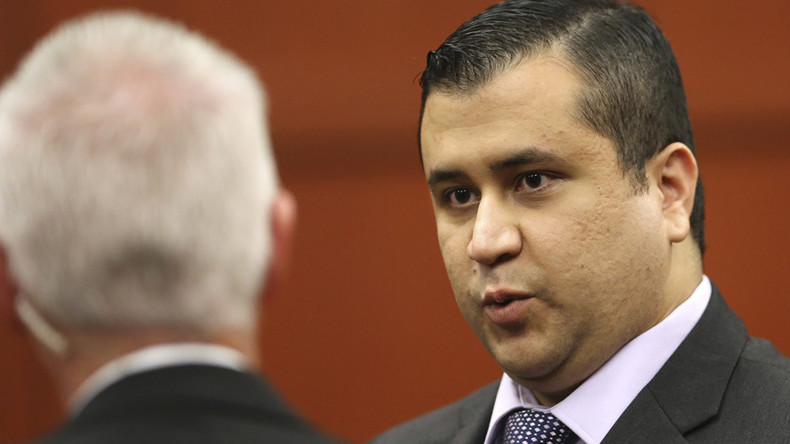 If the reason you're in the public eye is for killing someone, you'd think it would be best to keep a low-ish profile. Not so for George Zimmerman, who recently went to a restaurant and ended up outing himself, after which he was promptly punched.
Zimmerman and the friend with whom he was dining called the police over the weekend after the outing to the establishment ended badly.
A recording of Zimmerman's friend's call to the police, reporting an assault and death threat, was obtained by WFTV. The 911 dispatcher asked if they could get out of the situation, he responded, "I can try but his friends are all around us."
Zimmerman is still riding on his notoriety from being acquitted charges related to the 2012 death of Trayvon Martin, an unarmed black teenager that he followed against police dispatcher's instructions. The two scuffled and Martin, 17, was fatally shot by Zimmerman.
In the recent incident at the restaurant, Zimmerman claimed that the fight began when the man recognized him.
"He told me he was going to kill me," Zimmerman told the dispatcher, continuing, "he told me he'd (expletive) shoot me and he punched me in the face," according to WFTV.
Zimmerman went on to claim that the man overheard him explaining how he shot Martin in self-defense and then approached Zimmerman, saying, "You're bragging about that?" before punching him in the face.
This version differs slightly from the version that witnesses describe, where Zimmerman started a conversation with someone saying, "I love your tattoos. My name is George Zimmerman, you know, that guy who killed Trayvon Martin?" and then showed a form of identification.
While Zimmerman is undoubtedly the victim in the situation, it has a striking similarity to the behavior of Ernesto Miranda.
Miranda, the namesake of the Miranda Rights, was so proud of the notoriety he gained for beating a rape case in the Supreme Court due to improper interrogation that he sold autographed Miranda warning cards. Miranda would go on to be killed in a bar fight.
Zimmerman's unidentified assailant could face charges.