Jury convicts Virginia police officer in fatal shooting of black teen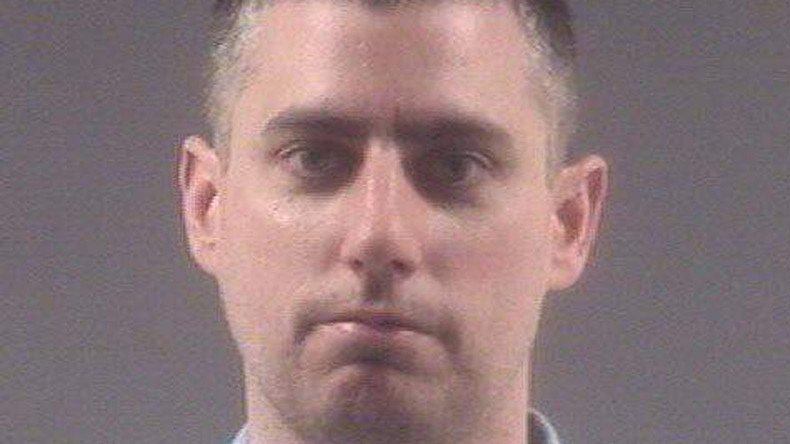 A Virginia jury convicted a white police officer for the fatal shooting of an unarmed black teenager, William Chapman, who was accused of shoplifting. The jury recommended he serve two-and-half-years in jail.
A Virginia jury has convicted a white police officer for the fatal shooting of an unarmed black teenager, William Chapman, who was accused of shoplifting.
The former Portsmouth police officer, Stephen Rankin, shot Chapman, 18, in the face and chest outside a Walmart store last year, after a security guard reported a theft from the store.
Rankin was charged with voluntary manslaughter on Thursday and now faces between one and 10 years in prison. The sentencing phase of his trial began immediately. The jury recommended two-and-a-half years behind bars.
"I think this is a terrible tragedy. I wish it had never happened. I wish none of it had every occurred," Ranking testified after being found guilty, reported Associated Press. "I can't begin to fathom how much pain that family is going through. I wish I could have done more to keep him alive."
No video exists of the killing that took place on April 22, 2015, and testimony conflicted on the details, but most witnesses said Chapman had his hands up.
Prosecutor Stephanie Morales said the officer could have used non-deadly force.
Rankin was trained in mixed martial arts during a five-year stint in the US Navy, but he argued in court testimony that he "wouldn't have been able to win an unarmed fight" against the teen. At 5'8", Chapman was two inches shorter than Rankin. He weighed 187 pounds with his clothes on, and Rankin said he weighed 160 pounds at the time.
The officer "brought a gun into what is at worst a fist fight," Morales told the jury, which deliberated for nearly two days before returning its verdict.
The jury, eight black and four white, did not convict on the first-degree murder charge prosecutors had sought.
Rankin testified that he calmly approached Chapman to discuss the shoplifting accusation and was preparing to handcuff him when the teen refused to comply with his orders, and a struggle ensued. He said he used his stun gun on the teen, but Chapman knocked it away. They then faced each other from a short distance.
Rankin said that was when he drew his gun and commanded Chapman to "get on the ground." He claimed Chapman said "shoot me" several times before charging at him. Rankin said he experienced "tunnel vision" at that point, and fearing for his life, fired twice to stop him.
"I had no reason to think he was going to stop attacking me," said Rankin. "I was scared."
Gregory Provo, the Walmart security guard, testified that Chapman never charged the officer, but did say Chapman raised his hands boxing-style and said, "Are you going to f**king shoot me?" before Rankin fired at him.
This was not the first fatal shooting for Rankin. The Guardian reported that four years before his confrontation with Chapman, Rankin was cleared of wrongdoing when he fired 11 times at an unarmed burglary suspect, Kirill Denyakin. In that incident, Rankin claimed the man charged at him while reaching into his waistband with his hands.
Trial prosecutors were barred by the judge from telling the jury about Denyakin.
When Rankin was indicted on the second shooting, he was fired from Portsmouth police.
The Virginia trial coincides with a nationwide controversy simmering over the use of deadly force by police against African-Americans.
You can share this story on social media: