Drive thru? How about trot thru! Police-mounted horse goes on donut break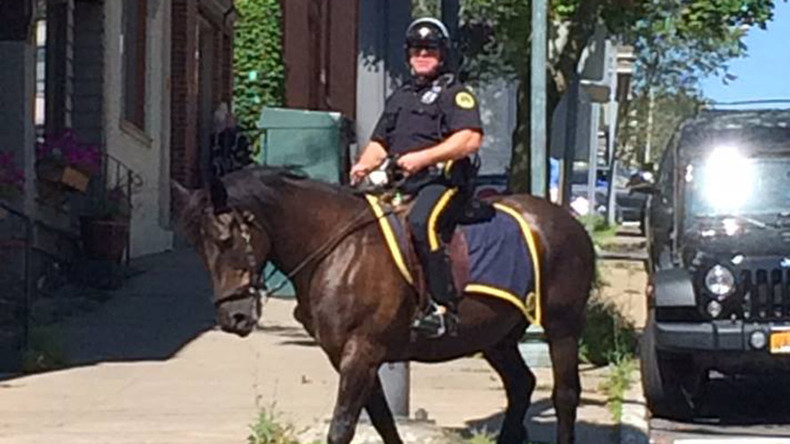 Cops love donuts, the stereotype goes. But hungry drivers recently experienced a strange sight while waiting at a Dunkin' Donuts drive-through in Saratoga Springs, New York: A horse trotted into the queue, so that a mounted police officer could place an order for him and his steed.
Saratoga Springs mounted patrol units are often found on the streets and around the Saratoga Race Track. But the Dunkin' Donuts patrons were caught offguard when the horses was caught going through the drive-through, seeing that they are meant for cars.
According to local ABC affiliate WCVB-TV, Officer John Sesselman bought coffee for himself and a Munchkin donut hole for his long-faced partner, King Tut.
The department had no qualms about Sesselman and King Tut hoofing it through Dunkin'.
For anyone passing through Saratoga Springs, feel free to say hello to King Tut,
"King Tut works hard and doesn't mind if you stop to pet him!" the department said in a Facebook post with pictures of the horse.
No word on whether he is actually royalty.