Police meet 2 men with AK-47 and baby at Walmart preparing for 'Armageddon-type situation'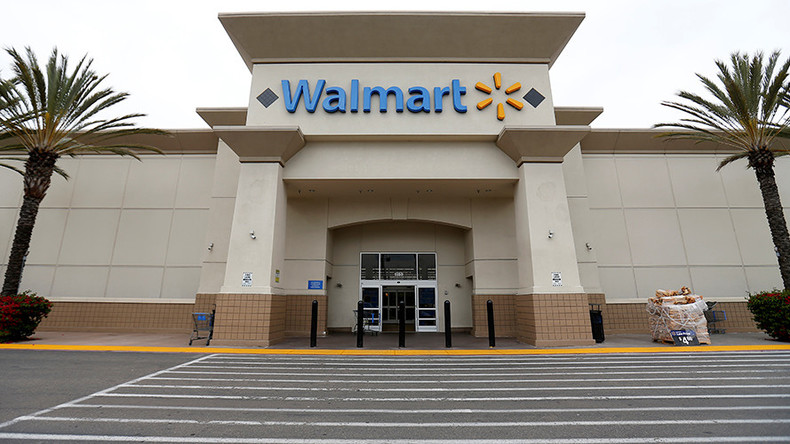 Police in Lexington, Kentucky were in for a treat when they received a call about two men wearing full suits of body armor at a Walmart. The pair, along with a young woman and an infant, were preparing for doomsday.
Lexington police arrived at the Walmart parking lot on Saturday night to find an unusual sight: Three adults and one six-month-old baby were sitting in a car wielding visible guns and wearing body armor.
When Lt. Jackie Newman questioned them, she was told that they needed supplies and tactical gear "should the end of days occur or should there be an Armageddon-type situation," police spokeswoman Brenna Angel told the Lexington Herald Leader.
One 26-year-old man was wearing a bulletproof vest he had just purchased, along with an AK-47 semi-automatic rifle and a .357 Magnum revolver. He paid for the superfluous survival gear using money he received as a settlement for a car crash, Angel said. The weapons were visible and loaded.
READ MORE: Armed bystanders pull guns to stop 'Western shootout' in Walmart parking lot

While police filed a report for the Cabinet for Health and Family Services because of the baby in the car, there was nothing illegal or criminal about the late night Walmart hang session.
"There appeared to be nothing criminal," Lt. Richard Willoby told the Herald Leader. "They're in the mindset of preparing for the end of the world, accumulating weapons and things like that, but the weapons appear to be legally owned."
All three adults cooperated and were voluntarily questioned by police at headquarters.