Online outrage over NY Post's nude pics of Melania Trump, Donald not too bothered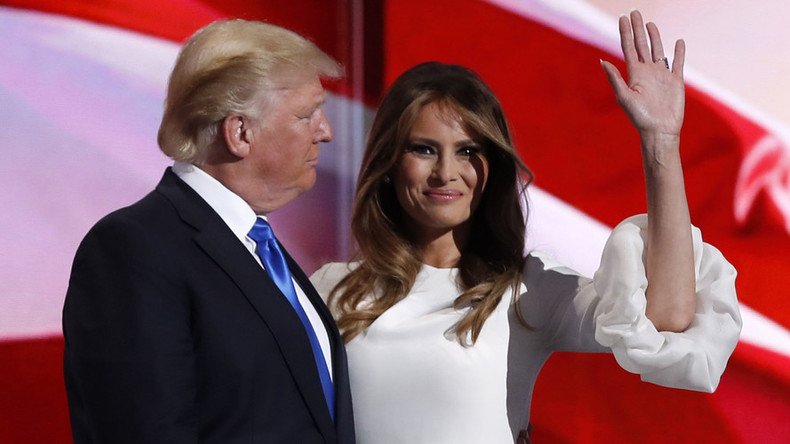 Although a Twitter storm erupted after the New York Post ran a front page featuring a nude photo of Donald Trump's wife, Melania, an advisor for the Republican presidential nominee said it's "nothing to be embarrassed about."
The tabloid newspaper, which is owned by billionaire Rupert Murdoch, ran the image alongside the caption "The Ogle Office," promising photos of Melania "like you've never seen her before."
The photos were taken in 1995, when Melania was 25 years old, and published the next year in the French magazine Max, two years before she met The Donald.
Also included was an interview with the photographer, Jarl Alé Alexandre de Basseville, who says the potential First Lady was "super-great and a fantastic personality and she was very kind."
The decision to run the front page left many quarters of the internet "appalled and outraged," with many saying it was "extremely tasteless."
Some felt that the pictures' publication may mark a change in the newspaper's editorial line, as it had backed the billionaire in April.
The Trump camp seemed less concerned about the images, however.
Trump told the newspaper that the photos were taken prior to him knowing Melania, while noting that "in Europe, pictures like this are very fashionable and common."
Jason Miller, the Trump campaign's senior communications adviser, went one step further and defended the photos in an interview with CNN on Sunday, describing them as "a celebration of the human body as art."
"There's nothing to be embarrassed about," Miller said. "She's a beautiful woman."
You can share this story on social media: