Clinton campaign network infiltrated by hackers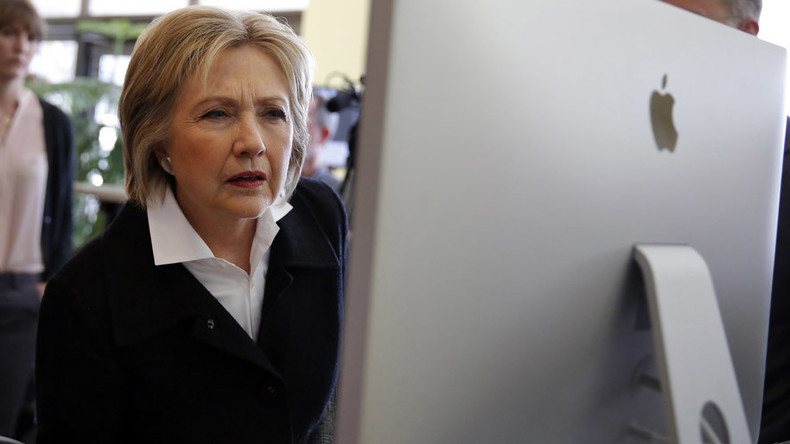 A computer network used by the Hillary Clinton campaign has also been hacked, law enforcement is confirming, making last week's hack of Democratic political organizations just the tip of the iceberg.
Private investigators hired by the Clinton campaign discovered that the network had been hacked into, CNN reported. While the campaign confirmed that their data program was accessed in the broader attacks on Democratic organizations, they claim that there is no evidence so far to indicate that their internal systems were compromised.
"An analytics data program maintained by the DNC, and used by our campaign and a number of other entities, was accessed as part of the DNC hack. Our campaign computer system has been under review by outside cyber security experts. To date, they have found no evidence that our internal systems have been compromised," campaign spokesman Nick Merrill told CNN.
The FBI made the Clinton campaign aware that it was being targeted by hackers back in March, Yahoo News reported, citing "two sources who have been briefed on the matter."
The FBI reportedly visited Clinton's campaign headquarters in Brooklyn, where agents told senior officials that the campaign had been subject to so-called spear-phishing email attack attempts, without specifying who was suspected of being responsible.
Yahoo News reported that the FBI had asked the Clinton campaign to hand over internal computer logs and the personal email addresses of senior campaign officials, but the request was denied by the campaign's lawyers, citing sensitivity and concerns that the FBI's request was too vague.
This news comes after WikiLeaks released thousands of emails from Democratic Party officials three days before the Democratic National Convention began. The matter is being investigated by the US Department of Justice, along with the Federal Bureau of Investigation.
You can share this story on social media: